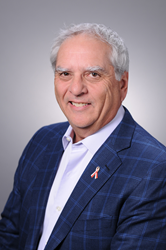 Rockville, MD (PRWEB) March 20, 2014
Given that March is National Nutrition Month, Dr. Steven N. Rice is seeking to educate new and current patients on methods to reduce the risk of gum disease through proper nutrition. Offering gum disease treatment in Rockville, MD, Dr. Rice is very familiar with the many symptoms of gum disease and the dangerous conditions the disease may cause. Dr. Rice's practice, Advanced Laser Gum Surgery – Institute of Washington, utilizes the most advanced technologies and methods available for the treatment of gum disease and other periodontal issues.
The presence of gum disease is a dangerous condition that may cause several other serious conditions. Though there is currently more research being conducted to determine a definitive link between gum disease and other conditions, prior research has indicated some link between periodontal disease and other serious conditions such as heart disease, respiratory disease, ischemic stroke, and diabetes. Seeking gum disease treatment in Rockville, MD should be prioritized for individuals experiencing any symptoms of gum disease.
One treatment that may be of interest to prospective patients is the Laser Assisted New Attachment Procedure, also known as LANAP®. This procedure is considered minimally invasive, and may be very helpful in reducing the presence of the symptoms of gum disease. The procedure involves the use of a PerioLase® MVP-7™ for the destruction of infected tissue and for the removal of bacteria from below the gum line. While not all patients will be eligible for this gum disease treatment in Rockville, MD, it may be a viable alternative to other available procedures.
Dr. Price offers a variety of procedures through his practice and is able to readily identify the presence of gum disease. Parties who are interested in learning more about the procedures offered by Dr. Price's practice may wish to call the office to make an appointment.
About the Doctor
Advanced Laser Gum Surgery- Institute of Washington is a periodontal practice offering patients personalized dental care in Rockville, Maryland since 1981. Dr. Steven N. Rice received a Doctor of Dental Surgery degree from the University Of Maryland School Of Dentistry. He continued his education as a General Practice Resident in the United States Army, where he was awarded a Medal of Commendation. He studied periodontics at the Medical College of Georgia and was recognized as a Diplomate of the American Board of Periodontology upon completion. Dr. Rice is part of one percent of dental professionals providing the LANAP® FDA cleared laser procedure for gum disease treatment. To learn more about Advanced Laser Gum Surgery Institute of Washington and their dental services visit their website at http://www.advancedgumsurgery.com and call (240) 747-7355.