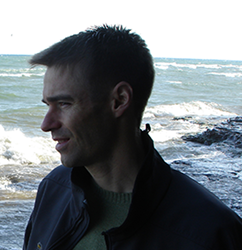 Chiropractic Marketing can be Easy
Clinton, IA (PRWEB) March 25, 2014
Chiropractic is one of the most popular forms of healthcare in the United States. It's growth rate has been significant since it's induction in 1895, but many chiropractors today are struggling to make ends meet according to Doctor Mike Hamilton of Inception Chiropractic Websites. With a slower economy and many impending changes to the current healthcare system, doctors are being forced to step out of their comfort zone to do chiropractic marketing.
When contacted at his office Doctor Mike Hamilton said, "Having been a practicing chiropractor for six years I know what it takes market a practice. My wife and I averaged eighty new patients per month, and that came through a great deal of work. We had the opportunity to work alongside some great marketers before we started our practice, and today I hope we can return the favor."
Doctor Hamilton went on to say, "The majority of chiropractors are not as fortunate as my wife and I have been. They were not taught how to do marketing while in school, and they didn't realize they needed to work with someone when they came out of school. There are literally thousands of great chiropractors out there today that have no idea how to even start marketing themselves. As the insurance patients have dried up their practice is closing in on them."
Doctor Hamilton added, "My work today is focused on helping doctors develop their online chiropractic website and associated online entities. I realized that I had a great deal of knowledge to share with the profession that was going to waste. My "Chiropractic Marketing 101" article is an attempt to share the success I had with the rest of the profession."
Finally Doctor Hamilton said, "I spent the time to detail out everything we did to build a five hundred visit per week practice in two years. Doctors can get access to all the free advice by visiting my website and dropping in their email. My hope is to continue to add to this by doing interviews with some of the brightest stars in chiropractic today."
If you would like more information about the free chiropractic marketing programs offered by Doctor Hamilton please visit his website at the following link: http://www.inception-chiropractic-websites.com/chiropractic-marketing-101.html