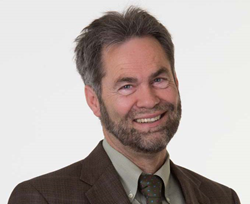 We look forward to his continued leadership and ongoing collaboration with both our internal team and the assessment community at large
Monterey, Calif. (PRWEB) March 21, 2014
Pacific Metrics Corporation (http://www.pacificmetrics.com), a leading provider of education technology solutions, announces the promotion of E. Matthew Schulz, Ph.D. to vice president of research and test development. Schulz will provide leadership on high-stakes, customized assessment development, psychometric issues, research studies, applied statistics, reporting, and automated scoring.
Schulz has been leading the research department as the director of research since 2010, responsible for research in automated scoring and data forensics, and operational data processing, item banking, and reporting. He joined Pacific Metrics in 2007 as lead psychometrician for Louisiana's online, end-of-course testing program. Schulz has published widely and serves as a consultant to state boards of education, school districts, and licensure and certification boards on topics of equating, vertical scaling, job analysis, and computerized testing. Schulz has a Ph.D. in Special Field of Measurement, Evaluation and Statistical Analysis (MESA) from the University of Chicago.
"Matt has provided leadership and direction to the Pacific Metrics research team for many years," said Bob Guerin, Acting CEO of Pacific Metrics. "His thoughtful approach in developing new and innovative measurement processes supporting next generation online assessments has allowed Pacific Metrics to leap forward in the assessment and measurement community. We look forward to his continued leadership and ongoing collaboration with both our internal team and the assessment community at large."
Previously, as a principal research statistician at ACT, Inc., Schulz developed techniques based on Item Response Theory (IRT) and domain scores for assigning students to achievement levels and for quantifying the consistency and accuracy of scores. Schulz also directed contracts with the U.S. Department of Education for setting achievement levels on the National Assessment of Educational Progress (NAEP), where he led the development of the Mapmark standard setting method and its adoption for setting NAEP achievement levels. As director of testing at the National Council of State Boards of Nursing, Schulz supervised research and development for transitioning the nursing licensure examination to a computer-adaptive format.
For more information about Pacific Metrics or any of their assessment solutions, email info(at)pacificmetrics(dot)com or call (831) 646-6400.
About Pacific Metrics
Pacific Metrics Corporation creates lasting improvements to the assessment and learning environment through the thoughtful use of technology. Headquartered in Monterey, California, Pacific Metrics provides specialized psychometric software and sophisticated online systems to state departments of education and to organizations that develop, administer, and score large-scale and small-scale assessments. The company has achieved recognition for its technical work and for being a leading force in the development of innovative, customized, web-based systems. For more information, visit http://www.pacificmetrics.com.