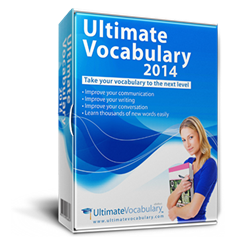 ...a powerful headline using strong verbs and adjectives is more likely to hook the reader and urge them to read on.
New York City, NY (PRWEB) March 23, 2014
Globally acclaimed software developer eReflect recently discussed what makes a powerful headline, and revealed to readers how to craft attention-grabbing headlines that engage people on social media and beyond. As eReflect reports, only a mere 20% of a site's visitors will read past the headline. The remaining 80% loses interest within the first two seconds it takes them to read a headline. However, it's possible, according to eReflect, to engage at least a substantial part of the other 80% by crafting headlines that intrigue, challenge, and impress the reader.
eReflect believes that a wider vocabulary equips a writer with a robust toolkit of words and phrases they can use to engage readers. It's crucial to improve vocabulary and strive to enrich written communication skills, and to regularly review written output to make sure the headlines being created are not boring or commonplace. Online readers are impatient and very picky about where they invest their time; a powerful headline using strong verbs and adjectives is more likely to hook the reader and urge them to read on. Apart from using news jacking and piquing the reader's curiosity with uncommon or plot-twisting headlines, eReflect asserts that a headline's effectiveness ultimately lies in word choice.
Writers and everyone else who writes in social media, blogs, and other forms of online publications need to avoid using commonplace, empty words such as "great" or meaningless jargon that makes readers zone out. To grab a reader's attention, a headline must be succinct and meaningful. Jargon (what some people refer to as "gobbledygook") like "cutting-edge" or "industry-standard" or other marketing words fail to create vivid images for the reader, and that results in a click of the exit button.
Instead, writers are encouraged to use visually intense words that are associated with one of the five senses, or to use strong adjectives like "exorbitant" that intrigue the reader. Sentence voice is also crucial. eReflect reminds writers to always opt for the active voice when possible, as the passive voice leaves readers uninterested. With these and other tips, eReflect hopes that vocabulary and writing skills will make online communication profitable - in every sense of the word - for everyone.
For more information on how you can benefit from Ultimate Vocabulary, please visit its official website, http://www.ultimatevocabulary.com.
About Ultimate Vocabulary™
Ultimate Vocabulary provides a proven and powerful platform, built to improve anyone's vocabulary.
The interactive self-improvement system provides more learning tools than any other program on the market, as well as more information on words.
The Ultimate Vocabulary software provides each and every user with a personal computer tutor. Providing a step-by-step guide to learning a powerful vocabulary, Ultimate Vocabulary is the learning tool everyone can benefit from.
Of course, the software is also backed by eReflect's iron-clad money back guarantee.