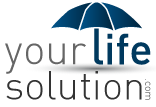 The legality of marijuana is not really much of an issue for life insurance underwriting. Many carriers acknowledge that marijuana is far less harmful than tobacco and that occasional use is of no real mortality risk
Chicago, IL (PRWEB) March 21, 2014
YourLifeSolution.com, an instantaneous life insurance quote service, is today publishing what their recent research indicates are the best life insurance options for marijuana users. According to Eric Smith, the founder and independent life insurance agent behind YourLifeSolution.com, most life insurers will rate marijuana users as smokers, which can often increase rates by three to four fold. This information is being released now as the service has just finished their research on this poignant issue.
YourLifeSolution.com has named the two following carriers as having the best life insurance quotes for marijuana users. Both of these carriers can be accessed through the service's website. "The legality of marijuana is not really much of an issue for life insurance underwriting. Many carriers acknowledge that marijuana is far less harmful than tobacco and that occasional use is of no real mortality risk", said Eric Smith.
According to YourLifeSolution.com, Lincoln National has been deemed the best carrier for habitual marijuana smokers. Average non-smoker rates can be acquired through Lincoln National life insurance. Metlife has the potential to approve those who smoke marijuana at the absolute best rates, assuming the applicant can test negative for marijuana and that the applicant is merely an occasional user, meaning they rarely use more than once per month.
Those who do or do not use marijuana are encouraged to view their own life insurance quotes at YourLifeSolution.com. Life insurance quotes can also be acquired by phone by calling Eric Smith at 888.374.2764.