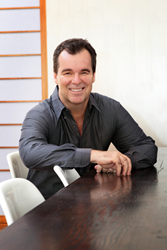 What most people don't realise is that terms can always be created to make it easier for the buyer to make a purchase.
(PRWEB) March 23, 2014
Glenn Stevens, the Governor General of the Reserve Bank of Australia, warns home buyers not to take on too much debt when buying Australian real estate (Au.news.yahoo.com reported on 7 March 2014).
Although average household debts aren't "disastrous" right now, Stevens argued that real estate prices follow a cycle. They don't just rise and rise to no end. If house prices drop suddenly, many families may be forced to default if they weren't careful during the buying process.
"The threat of foreclosure on houses is very real for people who get deep into debt early in the buying process. Aside from that, being foreclosed upon today will haunt homebuyers for the rest of their lives with the nearing implementation of the New Credit Act," according to Rick Otton, a veteran property coach for 14 years in Australia.
"After the global financial crisis, more and more people have moved in the pipeline seeking alternative financing, because they don't want to face the horrors that occur after defaulting on their loan payments. That's why I started sharing the strategies I used during the Savings and Loans crisis in the U.S. on how to invest in property without having to spend huge sums of cash upfront or getting a new bank loan," he said.
Mr. Otton then explained why many homebuyers end up in a dangerous financial situation.
"Most people think that in order to buy a house, you need to come up with all the money now. And to get all the money now, the common solution is to get bank finance. Typically, the bank finances 80-90% of the value of the property while the buyer comes up with the remaining amount. In this process, a buyer has to spend a large amount upfront, and then acquires the 80-90% of the home value as debt," he mentioned.
"What most people don't realise is that terms can always be created to make it easier for the buyer to make a purchase. In addition, you don't have to take out a new loan. Rather, you can use the existing financing that's already there. Seller finance strategies simply give you the tools to explore so many other options available so that you won't be placed in a position to spend a huge chunk of capital now," Mr. Otton added.
Aside from the benefits for the homebuyer, Mr. Otton also explained how seller finance benefits the seller.
"I've always said that if a house is easy to buy, it becomes easy to sell. I've also mentioned that people are willing to pay for convenience. By using flexible seller finance terms, a seller is making his property convenient to purchase. Hence, it sells much faster – allowing the seller to benefit from the sale. More importantly, flexible terms make it easier for the buyer to meet the asking price. It's a win-win for both parties," he said.
For more info on how to use seller finance strategies to grow your property portfolio, just visit http://creativerealestate.com.au/freepack/ to get your copy of Rick Otton's limited edition and highly sought after Free Pack.
About Rick Otton
Australian property investment specialist, Rick Otton, has been developing, sharing and teaching his innovative real estate strategies for 23 years. As the founder and CEO of We Buy Houses, which operates in the US, UK, Australia and New Zealand he is known for introducing cutting-edge techniques that have enabled previously disenfranchised people to get out of the rental cycle and into their own homes.
His innovative low-risk, high-reward approach to Australian real estate investing has been featured in a variety of television programs and magazines, including Today Tonight, Hot Property and Australian Property Investor. His real estate book, published in 2012, ''How To Buy A House For A Dollar', voted by Money Magazine and Dymocks Book stores as one of the Top 10 Most Popular Finance Titles for 2013.
As well as conducting free seminars, workshops and conferences in the UK and Australia, Mr. Otton releases a weekly podcast on iTunes, Creative Real Estate. In these he shares examples of real transactions, and you can listen to his students share their own experiences using his strategies.
Go to CreativeRealEstate.com.au to listen to Rick's free podcasts.