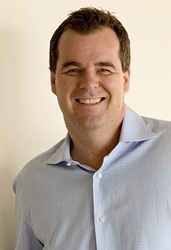 Remember that for every market condition there are different strategies you can use to ensure postive cash flow.
(PRWEB) March 24, 2014
The Pacific Investment Management Company told The Australian Financial Review that record level house prices and high unemployment would lead to a flat line of the Australian real estate market in the next few years, (the Business Spectator reported on 13 March, 2014).
"Before you invest or buy a house, you have to understand that the property market follows a cycle, and like a rollercoaster it has ups and downs. Right now, Australia is experiencing a boom, with record house prices and high demand for real estate Australia felt around the country, but sooner or later the flow of things will change and the market will experience a slowdown," commented Rick Otton, a respected property coach with 14 years of experience in the Australian real estate market.
"As the old saying goes 'prevention is better than cure' and people who made sure that they entered the market with an exit strategy in mind don't have to worry about any impact that the sudden market shift may have on their properties," he clarified.
Mr. Otton then revealed in one of his interview for the limited-edition Free Pack that Aussies can buy houses anytime, during any stage of the cycle, and what's important is how they buy the property for sale.
"Remember that for every market condition there are different strategies you can use to ensure postive cash flow. For a rising market like the one we have in Australia, it's advisable to use seller finance strategies when buying or selling houses," according to Mr. Otton.
"These seller finance strategies I'm talking about don't require buyers to secure a new loan with the bank or even pay a huge deposit to get in a house. This way buyers won't end up trapped in a property with low value and high debt in case the real estate market suddenly turns," he shared.
For more info on how to grow your property portfolio using seller finance, just visit http://creativerealestate.com.au/freepack/ today to get your copy of Rick Otton's limited edition Power property Profits Pack.
About Rick Otton
Australian property investment specialist, Rick Otton, has been developing, sharing and teaching his innovative real estate strategies for 23 years. As the founder and CEO of We Buy Houses, which operates in the US, UK, Australia and New Zealand he is known for introducing cutting-edge techniques that have enabled previously disenfranchised people to get out of the rental cycle and into their own homes.
His innovative low-risk, high-reward approach to Australian real estate investing has been featured in a variety of television programs and magazines, including Today Tonight, Hot Property and Australian Property Investor. His real estate book, published in 2012, ''How To Buy A House For A Dollar', voted by Money Magazine and Dymocks Book stores as one of the Top 10 Most Popular Finance Titles for 2013.
As well as conducting free seminars, workshops and conferences in the UK and Australia, Mr Otton releases a weekly podcast on iTunes, Creative Real Estate. In these he shares examples of real transactions, and you can listen to his students share their own experiences using his strategies.
Go to CreativeRealEstate.com.au to listen to Rick's free podcasts.