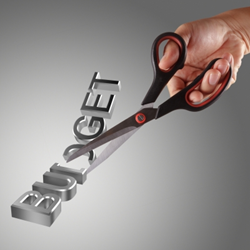 London, UK (PRWEB UK) 28 March 2014
Universities may need to cut their spending per student next year because teaching funds will have to cover up to 30,000 extra students, sector figures have warned. More students will stretch unit of resource, some fear.
Last month the Hefce (The Higher Education Funding Council for England) announced cuts to English university funding in last month's grant letter, and there are concerns that those teaching funds will be stretched further than ever.
Tuition fees from the additional 30,000 students, announced by the chancellor in December's Autumn Statement, will cover most of the costs associated with teaching those entrants, but Hefce also contributes towards the cost of educating students in high-cost subjects and those from poorer backgrounds.
"With an additional 30,000 places, that is an additional 6 per cent [in enrolments]," said David Phoenix, vice-chancellor of London South Bank University, "If you are also trying to manage student experience, even those who want to expand will worry about ratcheting up student numbers at such a high level."
Heads of institutes are concerned about quality as claimed by Greenwich, Professor Maguire "Like other institutions, we are concerned about reputation, and we don't want to expand much at all," he said.
The extra tuition fees generated by the additional students is likely to be fully spent on the costs, so there is no additional retained income for the universities. The quality of services and teaching to students also can be affected with the large rise in student intakes.
A key objective for many universities is to improve their financial performance and their reputations through improving student retention rates by reducing the number of dropouts. The potential savings are enormous, with £1m for every 100 students that are retained.
An effective student attendance management (SAMS) system provides an efficient and cost effective solution. The process will replace manual recording and reporting of student attendance and engagement.
Organisations can take action now to safeguard their financial position by taking a more proactive approach and using technology to flag up early warning signs of student disengagement.
Staff can actively intervene early and make a big difference to reducing dropout rates, which has an enormous impact on increasing the retained revenues.
For many organisations, stopping just one student dropping out will pay for a system
A good Student Attendance Management Systems (SAMS) can quickly add value to any institution. Attendance and engagement data is gathered, collated and processed in real time, saving hundreds of hours of staff efforts.
Information on unauthorised absences and late attendance (both highly significant indicators of potential dropout candidates) is highlighted to responsible staff, who can then view the context of the student's overall attendance history and contact the student by text message, email, telephone or letter through the SAMS there and then.
Without a good system, the same process takes several weeks, by which time the problem is likely to have become entrenched and therefore insoluble.
Additionally, an effective Student Attendance Management System, which operates in real time, ensures that issues are identified proactively and quickly
An effective Student Attendance Management System can deliver 4 key benefits for educational institutions:
1. Improved Student Experience by identifying 'at-risk' students in a timely manner
2. Increased revenues through improved student retention
3. Lower administrative costs
4. Tier 4 Licence compliance
The SAMS also enables colleges to fulfil their requirements for Tier 4 licence compliance for tracking student's attendance and study engagement and to be able to quickly provide evidence if required. This can be an enormously time consuming, costly and inefficient process, which often fails to deliver the necessary information needed to comply.
BQuSAMS are happy to discuss individual organisational needs and to match a system in both functionality and cost to our customer's needs. Learn more about BQuSAMS at http://www.bqutms.com/overview.html