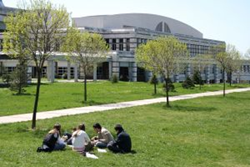 London, UK (PRWEB UK) 31 March 2014
Making his first speech since becoming immigration minister last month, Mr Brokenshire said: "The trusted status given to universities and colleges who want to attract foreign students isn't an automatic right. And it is one that carries responsibilities."
The minister points out that there is a significant problem with the rise in net migration and that the number of people leaving the country versus those that actually stay on is a cause for concern, and that this is not something that will continue to be ignored.
The pressure comes after concern that the net migration rose 30 per cent to 212,000 in the year to September. Mr Brokenshire said he wanted to "challenge some of the myths about net migration. That we are somehow harming growth, or reducing the attractiveness of our world-class universities."
He further goes on to question the approach of those institutes that do not have a 20% refusal rate which is the threshold at which educational institutions lose their right to sponsor overseas students. He points out that the 20% refusal rate is too generous and that it should be looked at again.
These pressures could result in students being victimized and the image of the institutes' brand image being tarnished as well. BQuTMS, the leading provider of cloud-based Student Attendance Management Systems (SAMS) says this further highlights the importance for Tier 4 licence holders to provide evidence of compliance with home office requirements.
It is becoming more and more important for institutes to report back on student class attendance, student course completion rates and also enrollment rates. Manual processes can take too long to prove compliance and more and more institutes are looking for solutions to avoid being penalised for errors in reporting or late submissions during compliance checks from the Home office or the QAA.
An effective SAMS system will support and enable institutes to prove compliance as well as uphold the brand image through effectively managing student engagement in classrooms. AsTier 4 Licence holders are required to maintain full and complete records of their student's attendance and engagement, an effective SAMS system should be able to able to provide their records immediately if required.
Manual data gathering, processing and reporting can take up a lot of administrative time. This leaves staff less time for value adding activities which will benefit their students. Most of the manual processes are also prone to errors and costly in the long run.
It is important despite all the legal implications that students are not made to feel victimised.
SAMS provides very cost effective compliance, ensuring continuance of Tier 4 licence without large internal costs and also improves student retention. The increased revenues from the improved student retention more than pay the costs of SAMS, so it is a value adding system.
An effective Student Attendance Management System can deliver 4 key benefits for educational institutions:
1. Improved Student Experience by identifying 'at-risk' students in a timely manner
2. Increased revenues through improved student retention
3. Lower administrative costs
4. Tier 4 Licence compliance
BQuSAMS (Student Attendance Management System) ensures that users can easily implement their Student Attendance Policy, helping to improve attendance and engagement, improving the student experience and compliance with Tier 4 licence obligations in an efficient and cost effective manner.
A good Student Attendance Management System (SAMS) will produce accurate data to evidence the engagement and progress made by their students and enables cost effective reporting to their stakeholders.
BQuSAMS are happy to discuss individual organisational needs and to match a system in both functionality and cost to our customer's needs.
For more information on Tier 4 Licence requirements, download our guide.