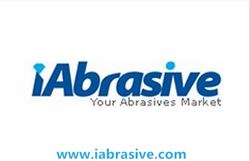 Zhengzhou, China (PRWEB) March 23, 2014
China's Leading abrasives and diamond tools online trading platform iAbrasive recently gave a simple exploration regarding the status and trends of China abrasives industry, which indicated that the main jobs in 2014 should be keeping stability in abrasives economy and stepping forward in industry reform.
"Looking back over the past two years, abrasive industry in China has undergone several huge changes, for instance: the alteration of economic growth mode, adjustment of production structure and upgrading of manufacturing equipments. On a whole, the Chinese abrasives industry showed a slow growth in 2013, unexpected but reasonable," continues Lei, the founder of iAbrasive. "Much attention has been paid to the reform last year, however, in the long-run the paid efforts will pave a solid foundation for the advancement in the future."
According to iAbrasive, there's still a long way to go for China abrasives industry. Owing to the rapid development in technology, mass automatic machines will take the place of labor forces. Thus, factories that cannot catch up with the trends will be knocked out from the market; instead, those who are sensitive to the newest high-techs survive. To keep informed of the latest abrasives trends, get free access to http://www.iabrasive.com/articles.
About iAbrasive
Founded in 2012, and headquartered in Zhengzhou, China, iAbrasive has achieved dramatic growth in benefiting overseas abrasives buyers communicating with Chinese suppliers at anytime and anywhere. Positioning itself on the whole abrasives industry only, iAbrasive strives to be most professional abrasives trading platform and supply the best abrasives products for you. Link http://www.iabrasive.com to obtain the first news about abrasives industry.