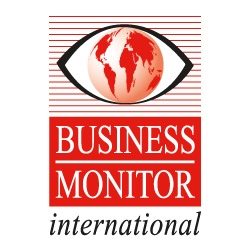 On a positive note, China's voracious appetite for gold will continue to drive investment into the mining space.
(PRWEB UK) 21 March 2014
Business Monitor has just released its latest analysis on the investment opportunities available in the mining industry in Africa in their new whitepaper Africa Investment Opportunities In Mining: Risk/Reward Analysis. The whitepaper includes Business Monitor's country comparative risks and rewards assessment for the Mining industry in Africa, as well as particular focus on three countries of interest – South Africa, Botswana and Mozambique.
A snapshot of the whitepaper:
BMI View: African states have a wide range of scores in our Mining Risk/Reward Ratings, with Botswana remaining at the top, given its huge diamond reserves and political stability. Our forecasts for a downturn in both gold and copper prices will reduce the rewards on offer in many African countries, particularly Ghana, Mali and Zambia. Political risks will continue to weigh on countries such as Democratic Republic of Congo and Zimbabwe, while infrastructure risks will have the greatest impact on West African countries. Regulatory risks are set to improve in places such as Mozambique and Burkina Faso, while they deteriorate in Namibia and Tanzania.
Lower Gold Prices Reduce Rewards
Lower gold prices are set to reduce the value of rewards on offer across Africa, exacerbated by rising cash costs for miners. We forecast gold prices to average US$1,235/oz between 2013 and 2017, significantly below the 2012 average of US$1,669/oz. Average global cash costs for gold miners have escalated from below US$200/oz in the early 2000s to over US$700/oz in 2012. This is largely due to a rise in labour costs and increasingly depleted mines, which require increasingly complex and cost-intensive extraction techniques.
A key example of gold miners in Africa feeling the squeeze has been the decision made by Gold Fields to shift its focus away from South African production. Formerly South Africa's second-largest gold miner, Gold Fields announced in Q313 its decision to cut its South African production in favour of a dramatic increase in production from its Australian operations. The company now has six mines in Australia and only one in South Africa. This represents a major shift, since as late as 2012 the company produced 45% of its output from South Africa and 19% from Australia. In a reversal of fortunes, Gold Fields' output will henceforth be derived 42% from Australia and 11% from South Africa.
We expect this trend to be particularly problematic for countries such as Ghana and Burkina Faso, which derive around 46% and 70% of their export earnings from gold, respectively. On a positive note, China's voracious appetite for gold will continue to drive investment into the mining space. Indeed, a large number of Chinese miners are acquiring assets on the cheap following the raft of writedowns and earnings downgrade in the gold sector.
To read the rest of this brand new whitepaper and to gain access to even more of Business Monitor's expert views and analysis, please click here or contact Sarah Sutcliffe at Press(at)businessmonitor(dot)com.
Business Monitor is a leading, independent provider of proprietary data, analysis, ratings, rankings and forecasts covering 200 countries and 24 industry sectors. It offers a comprehensive range of products and services designed to help senior executives, analysts and researchers assess and better manage operating risks, and exploit business opportunities.