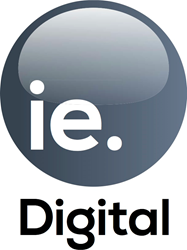 Attendees at this summit will be able to hear from and network with the movers and shakers who are leading change into this once traditional industry
New York, New York (PRWEB) March 25, 2014
Publishing has come a long way from the printing presses of the past, but in the age of digital, there is a whole new array of challenges for publishers to contend with.
At the Digital Publishing Innovation Summit in New York, Mike McAvoy, President of The Onion will be presenting an intriguing and humorous presentation 'Sponsored Content is F$&!$*# Awesome!'. The presentation outlines how The Onion are tackling native advertising.
Scholastic's Chief Experience Officer, Heather Cassano, will also be speaking at the event. Heather's presentation takes us through changing a product from "small d" to "BIG D" by using LighteningLabs, and how these Labs are used to improve the process on a relatively small timescale.
Amongst the speakers are youbeauty.com, who look at beauty both scientifically and holistically and believe that everything effects the way that you project yourself to the world: from your happiness to your hair. Laura Kenney takes us through the amazing amount of data that the company has collected and what this means for user experience, especially once health, beauty and psychology factors can me compared against each other and the relationships between different areas can be linked together.
The digital revolution is helping to create a great change and innovation within the publishing industry. "Attendees at this summit will be able to hear from and network with the movers and shakers who are leading change into this once traditional industry" said Nathan Meyer, International Events Director. "They'll share their experiences through case studies, detailing how their proven digital strategies are allowing them to stay competitive within publishing."'
The event is essential for anyone working within the publishing industry. For a complete list of speakers, agenda and registration details for the Digital Publishing Innovation Summit, please visit: http://theinnovationenterprise.com/summits/digital-publishing-innovation-summit-2014-new-york#overview.
####
About IE.- Innovation Enterprise: IE.-Innovation Enterprise, a CFO Publishing company is an independent business-to-business multi-channel media brand focused on the information needs of Senior Finance, Operations, Planning, Strategy, Decision Support and Advanced Analytics executives.
Products include IE.Summits, IE.Finance, IE.Analytics, IE.Operations, IE.Strategy, IE.Membership and IE.Insights. Whether it's delivered online, or in person, everything IE produces reflects the company's unshakeable belief in the power of information to spur innovation.