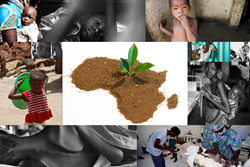 'Some patients have to be in line for three months before they can get a CT scan.'- Mariam, Ghanaian
(PRWEB) March 23, 2014
Did you know that the physician-to-population ratio is 18 per 100,000 people continent-wide in Sub-Saharan Africa? Sub-Saharan Africa has 24 percent of the global burden of disease but only three percent of the world's health workforce. Also, 51 percent of the world total of child deaths are in Africa.
Sierra Leone has the highest rate of child deaths, but Nigeria accounts for the most under-five deaths in Africa, with over 1.1 million children under-five dying there every year. Nigeria alone has over 255,000 newborn deaths each year.
Capitol Diagnostics would like to change all these by starting in Nigeria because it is the most populous country in Africa and then proceed across Africa as we get more funds.
Nigeria has a population of over 170 million people. These people very often need urgent medical care.
There are very few, probably less than 20 CT scanners available in the whole country, and each CT scan is extremely expensive and not affordable. Sometimes the waiting list is so long that people are on it for more than three months and some even die before their turn, or their condition gets worse and untreatable.
The dream of the people at Capitol Diagnostics is to open a diagnostic center fully equipped with a CT scanner, an ultrasound machine, an x-ray machine, an ECG monitor or two, blood analysis kits and some other necessary equipment and make them available to patients at a cheaper price than is currently being charged and also help the healthcare providers in diagnosing diseases with ease.
Apart from providing urgent and more affordable diagnostic care for patients, the company will also provide employment for some of the unemployed youth in each stage of this project from the construction of the very first brick to the arrival of the very first patient.
Please help Africa by donating any amount you can afford; also any help will be appreciated so please help share this campaign with your friends, colleagues and family. This is a link to the campaign page on indiegogo: http://igg.me/at/capitoldiagnostics/x/6504694.