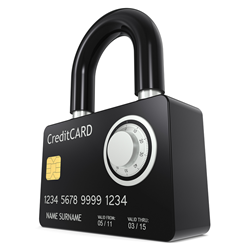 Newly Revised PCI Policy Templates for Version 3.0 Now Available for Immediate Download from the Payments Experts at pcipolicyportal.com.
Dallas, TX (PRWEB) March 21, 2014
pcipolicyportal.com has just announced the release of Version 3.0 PCI DSS policy templates packet, an in-depth set of documents that comes complete with literally hundreds of pages of PCI DSS mandated templates for compliance. As the industry leaders since 2009 in offering merchants and service providers high-quality, easy-to-use and implement PCI policy templates, pcipolicyportal.com is offering the documentation for immediate download today.
Forget about spending untold numbers of hours authoring policy documents, just rely on the expert documentation from pcipolicyportal.com that includes the following sections in the All-in-One PCI policy template packet:

Section I: A step-by-step process for becoming PCI compliant - exclusively authored by industry leading PCI-QSA and payments experts with a focus directly on merchants and service providers needing clear, concise, and simple directions for PCI DSS certification.
Section II: High-quality set of Policies and procedures developed specifically for PCI compliance as required by the PCI DSS standards.
Section III: In-depth PCI DSS information security manual as mandated also by the PCI DSS standards for PCI compliance.
Section IV: Certificate of compliance to be self-awarded upon meeting all requirements for PCI compliance.
Section V: Security awareness training material.
Section VI: PCI DSS project management template.
The PCI policy templates – available for instant download today from pcipolicyportal.com – are high-quality, industry leading, and have been utilized by thousands of companies all throughout the globe. Why settle for inferior documentation from other providers, all that's needed is comprehensive PCI policy templates, available to both merchants and service providers for today's rigorous compliance mandates.