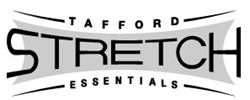 Charlotte, NC (PRWEB) March 24, 2014
Since 1986, Tafford has strived to change the way medical professionals think about nursing uniforms and scrubs. The right mix of function and fashion results in professional grade scrubs with modern styling, comfortable fabrics and stunning designs and colors. This month, Tafford continues the tradition of high quality nursing scrubs by introducing their new Tafford Essentials Stretch Collection. These scrubs are constructed with an amazing stretch fabric (57% Cotton/ 41% Polyester/ 2% Spandex) that allows medical professionals the freedom to move with ease, while giving them the comfort they deserve.
Medical professionals have trusted Tafford quality for years, and their new Essentials Stretch collection is an update to the classic scrub – The difference is in the fit. They are made from an ultra soft, brushed twill fabric that is a durable medium weight. Why twill? Twill is a more durable weave and has a better drape than traditional plain weaves. It has a subtle texture on the face side of the fabric making it more interesting and attractive. The scrub pants offer more pockets and fashionable seam details, while the scrub tops have a variety of necklines with both feminine and sporty styling. This stretch fabric provides a more flattering shape while still maintaining the same level of comfort professionals have come to expect with the Tafford Essentials collection.
The Essentials Stretch collection will be introduced with eight colors: black, white, royal, indigo, greystone, ceil, posh pink, and coastal surf. Scarlet and purple will follow shortly. They are washer and dryer-safe and cover sizes X-Small to 4X.
Tafford Uniforms is a web-based retailer headquartered in Charlotte, North Carolina, selling nursing uniforms and accessories directly to healthcare professionals at http://www.tafford.com. Tafford specializes in carrying a unique blend of Tafford branded scrub products along with other popular medical uniform brands including Cherokee, Dickies, Landau, Peaches, Barco, Koi, White Swan and WonderWink. Tafford Uniforms is committed to providing thousands of medical professionals with a wide selection, style, quality, value, fast shipping, and dedication to customer service.