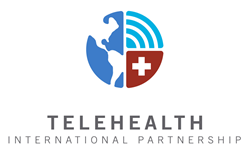 The time has finally come for 'the father of telemedicine', an astronaut physician, and a very gifted geneticist to work with us to lead the company in changing lives all over the world.
Waycross, GA (PRWEB) March 24, 2014
There's a new "Dream Team" in telehealth led by industry icons and former American Telemedicine Association President's, Dr. Jay Sanders, "the father of telemedicine" and Astronaut Physician, Dr. Bernard Harris. This effort to bring in several of the leading minds in applied telehealth was orchestrated by Paula Guy, CEO of Global Partnership for TeleHealth. Paula has worked for over 15 years in the telehealth industry and has successfully launched several of the most robust telemedicine organizations in world.
TeleHealth International Partnership's (TIP) mission is to deliver worldwide access to healthcare. TIP is led by a world renowned telehealth team of experts including Dr. Jay Sanders - Chaiman, Dr. Bernard Harris – Vice Chairman, Dr. David Flannery, Paula Guy - CEO, Dr. Jeffrey Kesler – COO and Matt Jansen - CDO. Their combined pioneering successes in applied telehealth and telemedicine initiatives and services has supported agencies in providing efficient, cost effective, high quality healthcare to hundreds of thousands globally. TIP's over 100 years of collective professional experience in applied telemedicine practices, programs and technology integration is reaching far beyond borders of traditional medicine to make the world a healthier place.
Paula Guy, CEO stated, "it has been my vision to bring together a team of this caliber that the industry has yet to see. The time has finally come for 'the father of telemedicine', an astronaut physician, and a very gifted geneticist to work with us to lead the company in changing lives all over the world."
TIP is focusing on increasing access to healthcare through innovative use of technology including telemedicine and health information exchange. "This is a perfect storm and the nature of this type of company is unheard of in the telehealth arena, but the opportunities to impact global health like never before has finally arrived," stated Matt Jansen, CDO of TeleHealth International Partnership.
The e-clinical enabled platforms TIP has adopted have a wide range of customization, interoperability and portability. "It's not about the technology any longer. Telehealth is the application of technology and comprehensive services that make a program successful. We are about building healthier communities," stated Dr. Jeff Kesler, COO.
By utilizing the latest technologies, TIP has developed a care continuum that differs from anything in the current market. TIP's experience is unparalled encompassing hospitals, clinics, nursing homes, schools, correctional facilities, emergency departments, trauma centers, stroke centers, primary care physicians, child advocacy groups, and continuing education on all levels. The network currently has over 300 patient locations and over 200 specialists and healthcare providers representing 40+ specialties. "We have seen clinical utilization climb exponentially. While in January 2006, we had a mere 8 encounters, we had over 70,000 encounters in 2012 and doubled to over 130,000 encounters in 2013," stated Guy.
Providing access to healthcare via telemedicine has proven to reduce barriers to primary care physicians and specialty physicians, leading to prevention of untreated healthcare problems resulting in cost savings for consumers, providers, and tax payers. The acceptance of telemedicine is growing rapidly.
TIP has affiliations with the Global Partnership for TeleHealth, the Georgia Partnership for TeleHealth, the Alabama Partnership for TeleHealth, and the Florida Partnership for TeleHealth. The companies also support telehealth services in eight other states. TIP is transforming the way healthcare is provided globally with partnerships in Guatemala, Zambia, China, Haiti, and the US British Virgin Islands. These initiatives support innovation in health, healthcare delivery efforts, education, and the distribution of health information. TIP is adding value in a new global health movement.
For more information on TeleHealth International Partnership, please go to http://www.tipinc.com.