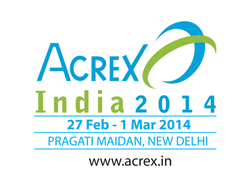 Quality Tools That Go to Work With You
Ft.Lauderdale, FL (PRWEB) March 21, 2014
Uniweld & Patton introduced the All New EZ Turn™ Anti-Blowback Hose design at ACREX 2014. Visitors were asked to compare the experience of attaching an EZ Turn™ hose to an access fitting under pressure and compare it to the challenges faced when attaching a standard hose.
HVAC/R technicians & global leaders such as Daikin & Mitsubishi gave positive feedback for the EZ Turn™ Anti-Blowback's eco-friendly operation and ease of use when compared to traditional hoses.
Patton is excited to offer innovative products. In addition to EZ Turn™, Uniweld's Cap'n Hook® technology will also be made available in India in 2014. Also, be on the look out for the soon to be released video on the EZ Turn™ Anti-Blowback Hose!