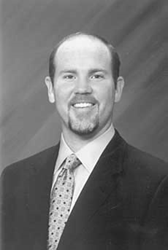 Lafayette, LA (PRWEB) March 23, 2014
Dr. James Finley is educating patients on ways that they can improve their diets to better their oral health this March, in honor of National Nutrition Month. Preventing gum disease takes more than a healthy diet, but patients who eliminate foods that harm the teeth or immune system can significantly reduce their chances of needing to visit Dr. Finley for gum disease treatment in Lafayette, LA. Even when prevention fails, patients who know the signs of gum disease and seek treatment as soon as possible can greatly lower their risk of experiencing complications.
There are numerous foods that can have direct harmful effects on the teeth and gums. Simple carbohydrates and natural or artificial sweeteners can contribute to tooth decay. Carbonated drinks can change acidity levels in the mouth, which also contributes to tooth decay. Many other substances that are found in common foods, including monosodium glutamate, sodium nitrite, and partially or fully hydrogenated oils, can also have negative effects. Although brushing and flossing after consuming these foods can help offset negative effects, people who are not extremely diligent may find themselves needing an appointment for gum disease treatment in Lafayette, LA.
During National Nutrition Month, Dr. Finley also is reminding patients that eating foods that affect the immune system can have a significant influence on oral health. Gum disease is a bacterial infection, and people with compromised immune systems may be less capable of fighting it off. Alcohol is one substance that people concerned with oral and immune system health can cut back on. People who focus on eating natural diets that are high in Vitamin C, essential fatty acids, and other nutrients can give their immune systems a needed boost.
These measures may not always be enough, since some people have a higher risk of gum disease due to factors beyond their control, including genetics and health conditions such as diabetes. This is why Dr. Finley encourages all patients to know the signs of gum disease, which include inflammation, bleeding, tenderness, and changes in tooth positioning. Patients who notice these symptoms should visit Dr. Finley for gum disease treatment in Lafayette, LA as soon as they can. Anyone who needs information on signs of gum disease, causes, prevention, or treatment is encouraged to visit Dr. Finley's website to learn more.
About the Practice
Finley Periodontics is a periodontal practice offering personalized dental care for patients in Lafayette, LA. Dr. James M. Finley received his D.M.D from the University of Mississippi School of Dentistry and his certificate in Periodontics from Louisiana State University School of Dentistry. He went on to earn his M.S. in oral biology from Louisiana State University while serving as a full time assistant professor. Dr. Finley is part of one percent of dental professionals providing the LANAP® FDA cleared laser procedure for gum disease and periodontal treatment. To learn more about Finley Periodontics and their dental services visit their website at http://www.finleyperio.com and call (337) 504-7263.