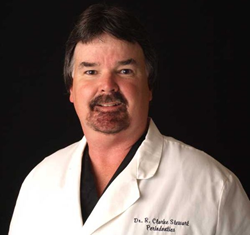 Jackson, MS (PRWEB) March 21, 2014
This March, Drs. Roger B. Parkes and R. Clark Stewart are supporting National Nutrition Month by offering patients advice on dietary adjustments that strengthen teeth, reducing the likelihood of decay and loss. Patients who choose foods that support enamel and bone strength while limiting foods that cause decay may be able to completely avoid tooth loss. When teeth have already been lost or cannot be saved, Drs. Parkes and Stewart offer patients various solutions such as dental implants in Jackson.
People who want to strengthen their teeth can eat foods that are high in protein, calcium, Vitamins C and D, magnesium, and fluoride. Meat and dairy products provide protein and calcium; for people who abstain from animal products, tofu, beans, leafy green vegetables, and soy milk offer the same benefits. Dairy products and fish are strong sources of Vitamin D, while whole grains contain magnesium. All of these substances improve bone and enamel strength. Fluoride, which reduces staining and decay, can be found in tea. Sesame seeds, strawberries, grapefruit, limes, and cranberries are also foods that offer various oral health benefits, including removing tartar and killing bacteria.
Drs. Parkes and Stewart advise patients to take the prospect of losing teeth seriously. Even the loss of one tooth may affect speech, ability to eat, and the alignment of abutting teeth. Bone density deterioration also follows tooth loss, since stimulation from the tooth is what cues the jawbone to maintain itself. When many teeth have been lost, bone density loss can be pronounced and can even visibly change facial structure. This is one reason that Drs. Parkes and Stewart provide dental implants in Jackson as a tooth replacement option. Since implants are placed in the jawbone, they stabilize bone density levels, in addition to providing an enduring, secure tooth replacement.
Preventing tooth loss requires ongoing effort, but adopting a diet that strengthens teeth is an effective way to reduce the risk. Patients who have lost teeth can focus on improving the health of their remaining teeth and choosing a healthy replacement such as dental implants. Patients who need to schedule a consultation about tooth replacement options such as dental implants in Jackson are welcome to visit the website of Drs. Parkes and Stewart or call their office directly.
About the Practice
Periodontal Associates of Jackson, P.A. is a periodontal practice offering personalized dental care for patients in Jackson, MS since 1981. Dr. Roger B. Parkes was accepted into the first class at the University Of Mississippi School Of Dentistry and received his dental doctorate there. He attended Baylor College of Dentistry in Dallas, TX for his Periodontics studies and graduated with his Masters of Science in Dentistry. Dr. R. Clarke Stewart received his B.S. degree in Biology from Mississippi College, and graduated cum laude from the University Of Mississippi School Of Dentistry. He became certified in periodontics from the University of Alabama. Drs. Parkes and Stewart are part of one percent of dental professionals providing the LANAP® FDA cleared laser procedure for gum disease and periodontal treatment. To learn more about Periodontal Associates of Jackson, P.A. and their dental services visit their website at http://www.periojackson.com and call (769) 230-3500.