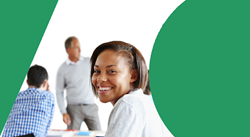 a great opportunity for you to sample GSM London and picture yourself as our student
(PRWEB UK) 23 March 2014
Choosing an institution for higher education study is an important task and no matter how much research is put into selecting a course, there is no substitute for visiting open days and talking to lecturers and students. GSM London go one step further and have offered their prospective students the chance to gain a real insight into their chosen course and place of study with their VIP Treatment UCAS Applicant Day.
GSM London applicants can visit the contemporary Greenford campus on 26th March and experience the VIP treatment, with future students able to speak one-to-one with course advisors and learn every detail of their prospective course. GSM London take the student experience very seriously and that is why they have created an event where applicants can learn everything they need to feel confident in their choices.
The dedicated GSM London UCAS Applicant Day has been established to ensure no student's questions go unanswered and that their new students feel they are taking the right course before they start. They look to achieve this through an extensive itinerary covering course taster sessions, admissions advice, meetings with GSM London student advisors - as well as the students' union, careers and finance teams - and providing the opportunity to meet with other applicants and their families.
GSM London's Chaka Camacho described the day as "a great opportunity for you to sample GSM London and picture yourself as our student. You will have a chance to sample university learning in our taster sessions, giving you an understanding of how your chosen subject is taught; you'll get to meet our staff, as well as your potential future classmates; and of course you'll be able to get any nagging questions answered in a one-on-one discussion with an advisor".
So, start on the path towards higher education and a future career today by booking a place on the GSM London UCAS Applicant Day or make an enquiry by calling GSM London on 020 8293 7303.