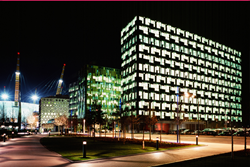 London, England (PRWEB UK) 24 March 2014
This free one day social media workshop on 27th March 2014 will focus on finding sales prospects, engaging them through social media channels and building business and personal 'social brands' to improve sales success. Attendees of this workshop will discover social media strategies, top tricks and regular actions to help maximise social media success from one of London's original digital marketeers.
The free social media workshop will be delivered by Sitelynx, who provide social media training services to the Chartered Institute of Marketing and the Institute of Direct & Digital Marketing and have deep experience of working with companies to help drive sales from social media. With over twenty years' experience, Sitelynx are uniquely placed to provide insights on how social media can attract and propel business sales.
If you're a London based digital SME and would like to attend this free event, please CLICK HERE.