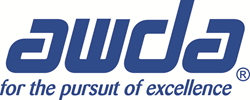 I have spent the better part of my career in the auto care industry and am truly honored to serve as chairman of AWDA. - J. Richard Fairbanks
Bethesda, MD (PRWEB) March 26, 2014
J. Richard Fairbanks, Jr. president and owner, Orleans Auto Supply in Hyannis, Mass., was named chairman of the Automotive Warehouse Distributors Association (AWDA) at the AWDA Annual Business and Education Conference in Las Vegas, Nev. in November. Orleans Auto Supply is a leading independent auto parts supplier on Cape Cod, Mass.
AWDA, a major segment of the Automotive Aftermarket Industry Association (AAIA), is recognized as a national resource for distributors of parts and supplies to the auto care industry.
"The distributor members of AWDA take the inventory risks and perform daily logistical miracles to keep our nation's cars and trucks moving so motorists can keep their lives moving," said Fairbanks.
A resident of Centerville, Mass., Fairbanks has long been an active leader in the auto care industry. Prior to being named AWDA chairman, Fairbanks served for several years on the AWDA Board of Governors, including a recent term as vice chairman. In 1997, he was appointed to the AAIA Automotive Committee and served as co-chair in 1998. In 1999, he was appointed to the Executive Committee of the AAIA Board of Directors.
Fairbanks' involvement in his community includes service as chairman of the board of directors of the Cape & Islands United Way. He was a member of the board of corporators of Cape Cod Hospital and the board of directors of Cape Head Injured Person's Group. He is a graduate of the University of Massachusetts at Amherst, where he earned his BA in economics, and holds an MBA from Northeastern University.
"I have spent the better part of my career in the auto care industry and am truly honored to serve as chairman of AWDA," said Fairbanks. "AWDA is unique within this vibrant, necessary and tremendously significant industry. We are the place that brings together the owners and senior managers of North American distribution. Our industry positively impacts the lives of millions worldwide and I hope my service will in some way contribute to my industry's success."
About AWDA and AAIA
AAIA is a Bethesda, Md.-based association whose more than 23,000 members and affiliates manufacture, distribute and sell motor vehicle parts, accessories, service, tools, equipment, materials and supplies. Through its membership, AAIA represents more than 100,000 repair shops, parts stores and distribution outlets. A key segment of AAIA, 67-year old AWDA represents more than 600 top distributors and manufacturers of motor vehicle parts nationwide.