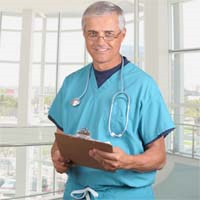 All studies demonstrated good pain relief in the majority of patients.
Raleigh, NC (PRWEB) March 27, 2014
In a study published in BMJ Supportive and Palliative Care and recently posted on the Surviving Mesothelioma website, British researchers say a spinal procedure called cordotomy may relieve the pain of late-stage pleural mesothelioma. Click here to read the study details.
Scientists at the North Wales Centre for Primary Care Research at Bangor University in the UK conducted a review of the medical literature to find studies on the safety and effectiveness of cordotomy for mesothelioma pain. They found 9 relevant studies through March of 2012 involving a total of 160 pleural mesothelioma patients.
"All studies demonstrated good pain relief in the majority of patients," reports the study's lead author, Barbara France. Although the procedure caused side effects in most mesothelioma patients, they were usually temporary and none were life-threatening.
While the available evidence does suggest the value of cordotomy for relieving pleural mesothelioma pain, the authors caution that research on the procedure is still limited. They suggest the establishment of a national registry to track the results of cordotomy in mesothelioma patients so doctors can help a better idea of its value.
"Pain is a quality of life issue for so many late-stage mesothelioma patients," observes Surviving Mesothelioma Managing Editor, Alex Strauss. "Until there is a cure for mesothelioma, these patients should be aware that cordotomy exists as an option for relieving pain and improving their lives."
To read the details of the study and learn more about cordotomy for mesothelioma, see Spinal Procedure for Mesothelioma Pain Relief, available now on the Surviving Mesothelioma website.
France, Barbara et al, "Cordotomy in mesothelioma-related pain: a systematic review", 2014, March 2014, BMJ Supportive and Palliative Care, pp. 19-29, http://spcare.bmj.com/content/4/1/19.abstract.
For nearly ten years, Surviving Mesothelioma has brought readers the most important and ground-breaking news on the causes, diagnosis and treatment of mesothelioma. All Surviving Mesothelioma news is gathered and reported directly from the peer-reviewed medical literature. Written for patients and their loved ones, Surviving Mesothelioma news helps families make more informed decisions.