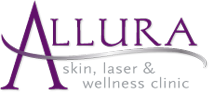 Loveland, Colorado (PRWEB) March 24, 2014
It is with pride and appreciation that Allura Skin, Laser & Wellness Clinic announces its elite inclusion as one of Allergan, Inc.'s Black Diamond Award recipient. Only the top 1% of skin and laser clinics throughout the United States are presented with Allergan's most prestigious award. Allura recognizes that it is their loyal customers and skilled and professional staff that have vaulted them to this highest of levels in skin care services and are exceedingly proud to be recognized for their efforts. The Black Diamond award recognizes recipients for procedural excellence and superior quality in Fraxel® and Thermage® laser procedures.
Allergan, Inc. is one of the leading pharmaceutical companies that offers a full line of facial dermal injectables. Its best known cosmetic products include Latisse,® Juvederm,® and the world's most popular and most often used, injectable, Botox®. Allergan, Inc. bestows its highest reward to only the top 1% of the nation's top cosmetic clinics.
As Fort Collins' leading skin, laser, and wellness center, Allura always strives to deliver the absolute highest level of quality in both procedural techniques and personal attentiveness. The "Black Diamond" status bestowed on Allura simply brings to light the indisputable fact of their commendable level of experience in providing the best in skin care in not only Northern Colorado but across the nation.
About Allura
With the most innovative practices in non-invasive cosmetic procedures, concentrating their efforts on the best in skin rejuvenation, Allura looks only to contribute to a person's overall positive self-image. Allura's mission is not to only help a person to look and feel better, but to do so with the highest level of safety and comfort while using the best, most innovative advances in non-invasive cosmetics. Led by Dr. Rebecca de la Torre, the Allura team gleans their knowledge from Dr. de la Torre's years of experience within the cosmetic dermatology field. All treatments are overseen by Dr. de la Torre and are performed only by Registered Nurses and Physician Assistants. The entire team is dedicated to the client's personal comfort and well-being.
To learn more about Allura Skin, Laser & Wellness Clinic or to schedule a personal consultation, visit http://www.alluraclinic.com/.