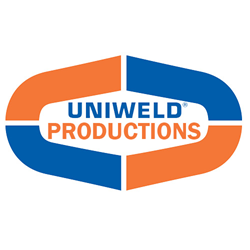 Quality Tools That Go to Work With You
Ft. Lauderdale, FL (PRWEB) March 24, 2014
Moving forward, Uniweld has committed itself to bringing quality product content to the end-users. As its first step forward, Uniweld has begun production of its very own in-house recording studio, equipped with everything needed to produce high quality, informative product videos, demonstrations, tutorials, and much more.
February 18, 2014 marked the first day of construction for Uniweld's film studio and a completion date of March 17 was projected. Uniweld's video production team will begin producing informative product videos as soon as possible. All videos will be uploaded to Uniweld's YouTube Channel as well as the Official Uniweld website. If you would like to receive new video notifications, please subscribe to Uniweld's YouTube Channel.
Uniweld's video production team is led by Frank Sensat, Uniweld's Digital Media Coordinator and Uniweld's Video Spokesperson & Sales Executive, Matt Foster. Also on the production team are Uniweld's IT Manager, Chuck Witt, & Web Designer, Chris Hebert.
Uniweld Products, Inc. has manufactured quality HVAC tools at its factory located in Fort Lauderdale, Florida U.S.A. since 1949. Refrigeration manifolds & hoses, vacuum pumps, tubing tools, nitrogen kits, cutting torches, welding handles, cutting attachments, pressure regulators, pressure gauges, cutting tips and welding tips are among the products manufactured at Uniweld's factory in Fort Lauderdale. Uniweld provides "Quality tools that go to work with you®."