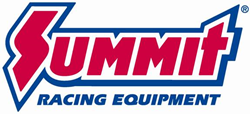 Tallmadge, OH (PRWEB) March 24, 2014
These new Hooker Super Competition Block Hugger Headers eliminate exhaust clearance issues with LS engine swaps in street rods. The silver ceramic-coated headers use a tight-tuck design, which improves exhaust clearance.
The Chevy LS has become the go-to engine when custom builders want a modern mix of performance, reliability, and economy. The problem lies in getting that LS motor to fit between narrow frame rails or in the cramped engine bay of a vintage street rod. The Super Competition headers' 2.5 inch collectors are positioned to make room for the starter and engine mounts. Mandrel-bent 15/8 inch, tuned-length primaries decrease backpressure and increase exhaust velocity. The end result is improved horsepower, torque, and throttle response.
These headers are so handy, in fact, that the Engine Power guys from PowerNation featured a pair in their "Budget LS Tech" episode. WATCH THE FULL EPISODE HERE.
Hooker Super Competition Block Hugger Headers fit 4.8L-7.0L GM LS engines. Gaskets, bolts, and reducers are included.
SEE THE HOOKER SUPER COMPETITION BLOCK HUGGER HEADERS AT SUMMIT RACING
Summit Racing Equipment
http://www.SummitRacing.com
1-800-230-3030