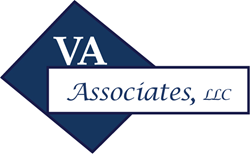 Application Management is moving to the Cloud. Get onboard with Software as a Service, Platform as a Service, and Managed Services.
Columbia, Maryland (PRWEB) March 27, 2014
VA Associates announces its authorization as a ServiceNow Registered Implementation Partner and Authorized Training Partner. VA Associates currently provide commercial and government clients implementation services and training on multiple ServiceNow courses. VA Associates' Vice President of Technology and Consulting, Arunkumar Iyer, says VA Associates is equipped to provide both on premise, off premise and virtual training for the growing demand by ServiceNow clients. Iyer encourages clients to engage the VA associates ITIL (Information Technology Information Library) training and Business Process Planning to aid in the transition to the cloud and the many benefits provided by the ServiceNow products. He adds, "Don't think of ServiceNow as and ITSM-only product, true potential is in the Platform and the integration capabilities it offers. We have seen immense potential for deploying business applications quickly that now wallow for want of capital outlay and technology skills."
ServiceNow is a SaaS and PaaS product solutions provider that has quickly gained momentum in the IT Service Management market. Partners like VA Associates enable ServiceNow to provide its products and services through mature consulting organizations and those familiar with doing business with the government and those who possess government procurement vehicles.
VA Associates' President & CEO, Virginia Callahan, says she is optimistic of the ServiceNow continual growth and the value it provides to clients evidenced through client testimonies. Callahan says ServiceNow asset management and development platform are a pleasant unexpected for most clients and its ease of use and cost savings to the client organizations. Callahan says commercial institutions and government agencies alike are decreasing desperate applications across the Enterprise, lowering costs and serving clients internal and externally, more quickly and with efficiency.
VA Associates is a Woman Owned Minority Small Business that: values Integrity, is savvy with technology and pro effective results. They provide seasoned killed professionals with industry certifications serving the commercial and public sector.
VA Associates provides Government and Commercial clients Information Technology Professional Services; Cloud Solutions, ServiceNow products, training, and Services. Oracle Consulting Services and Software Development and Maintenance, Enterprise Architecture Services, Metadata Solutions, and Java/J2EE development. VA Associates is product agnostic and fully focused on assisting clients to reap a return on their software product investments. They build effective solutions that meet today's business challenges.
If you have any questions please contact the main office at 410-872-0758.
Virginia Callahan
President & CEO
Arunkumar Iyer
Vice President of Technology & Consulting
VA Associates, LLC
6030 Marshalee Drive, Suite M260
Elkridge, MD 21075
Phone 410-872-0758
Contact: Marketing, info(at)vaassoc(dot)com
http://www.vaassoc.com