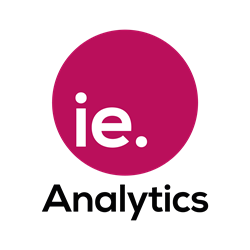 Speakers will share their experiences through case studies, detailing the role BI plays in the decision making process
Chicago, Illinois (PRWEB) March 24, 2014
The Business Intelligence Innovation Summit, held at the Marriott Renaissance Downtown Hotel, will gather today's BI pioneers and provide a platform for over 100 attendees to share unique insight into the innovations that are driving the world's leading organizations.
Among those presenting is Director, Solution Engineering and Global Data Management at Pfizer, Matthew Sowa. In Matthew's presentation 'Achieve Patient Engagement using Customer Segmentation Analytics', he will outline a better solution for improving patient engagement and highlight the problems with past models. Another keynote speaker, Rajeev Guliani, Director, Data Science & Engineering at Netflix, will provide an insight into the inner workings of the company and how data platforms, tools and analytics teams are evolving to keep up with growing complexity and data volumes to drive optimization and decision-making.
The complexity of today's business environment is challenging organizations to innovate, and invent new ways to evolve within complicated and competitive environments. The use of business intelligence helps these businesses to find the path to success. "Attendees at the summit will hear from experienced business intelligence pioneers at the forefront of innovation at companies such as eBay, Citi, Boeing & more" said Max Bowen, International Summit Director. "They'll share their experiences through case studies, detailing the role BI plays in the decision making process".
For a complete list of speakers, agenda and registration details for the Business Intelligence Innovation Summit, visit http://theinnovationenterprise.com/summits/business-intelligence-innovation-summit-chicago-may-2014
####
About IE.: Innovation Enterprise, a CFO Publishing company is an independent business-to-business multi-channel media brand focused on the information needs of Senior Finance, Operations, Planning, Strategy, Decision Support & Advanced Analytics executives. Products include IE.Summits, IE.Finance, IE.Analytics, IE.Operations, IE.Strategy, IE.Membership and IE.Insights. Whether it's delivered online, or in person, everything IE produces reflects the company's unshakeable belief in the power of information to spur innovation.