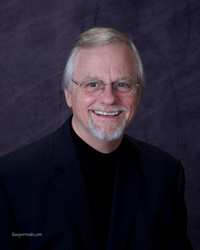 When it comes to online security, 2014 will be another difficult year for the financial industry.
The Woodlands, TX (PRWEB) March 27, 2014
An expert in the field of Corporate, Business, and Securities Law for over 30 years, Daniel LeGaye is proud to unveil his presentation that runs the gamut on cyber security and business continuity. Partnering with fellow speaker Glenda Bianchi, this presentation aims to shed a much needed light on a topic that continues to climb in relevance.
"Over the past year, there has been an increased level of attention focused on cyber attacks that include, but are not limited to, gaining unauthorized access to digital systems for purposes of misappropriating assets or sensitive information, corrupting data, or causing operational disruption," says Daniel LeGaye, CEO of The LeGaye Law Firm. "When it comes to online security, 2014 will be another difficult year for the financial industry."
The comprehensive presentation will feature numerous topics related to cyber security including, but not limited to pharming, identity theft, mobile access, protecting client information, proposed legalization and standards, and latest hacker and cyber security scams. Speaking on the point of latest scams, Daniel LeGaye says, "The sophistication of the cyber criminals and terrorists has been increasing in both their technical expertise, as well as their utilization of computer software that is readily available to promote new generations of malware."
This presentation is set to take place at The National Society of Compliance Professionals' 2014 Regional Meeting on April 10th, which will be held at Haynes and Boone in Dallas, Texas. The National Society of Compliance Professionals is a nonprofit, membership organization dedicated to serving and supporting compliance officials in the securities industry. Register Here for the meeting.
About Daniel LeGaye:
Daniel LeGaye has been involved in and Corporate, Securities and Business Law since 1980. He has represented both individuals and businesses in a wide variety of commercial transactions, corporate structuring and regulatory compliance issues. His main focus has been the financial and securities industry, where he has worked closely with institutions, broker-dealers and investment advisers to ensure they are compliant with applicable laws, rules and regulations.