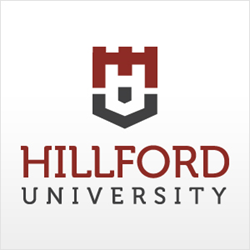 (PRWEB) March 22, 2014
Hillford University recently announced the university to have witnessed a huge rise in the percentage of its online graduate students. Owing this achievement to the success of their online programs, the University proudly announced its newest milestone.
According to the admissions department at Hillford, the total number of online students enrolled at Hillford University in the first two months of 2014 has increased by 140%. There are several factors that were said to have contributed to the university's latest achievement. The top most being the popularity of various online programs offered by their Business and Computer Science schools.
Sources confirm that most of the online students at Hillford University have shown their interests in courses offered by the schools of business and management, computer science, engineering and criminal justice. Hillford's Scholarship Program is another reason why working people, job seekers, home-based students, mothers and even veterans preferred to opt for the University. The affordability of these programs allows a diverse range of professionals to complete their education, without taking a break from their career.
Hillford University's online learning system caters to students who want to study while fulfilling other personal commitments. From around the world every year, thousands of students are choosing Hillford University. Vincent L. Sowa, Communications Director at Hillford University says, "We are happy that more and more students are having faith in us and selecting our programs because they want to earn their degrees with the best name in the world of online education."
Sowa further added, "Hillford firmly believes that the most recent surge in the number of graduate students is due to our pledge to provide affordable online education to our students globally."
Hillford University is a huge name in online education, known as a pioneer of online learning systems, having dedicated several years in spreading wisdom through online means. The recent rise in the number of students at Hillford is definitely an achievement that marks the popularity of the University amongst the masses. The University has been assisting students developing expert skills and providing them knowledge that they require to be victorious in their chosen future careers.