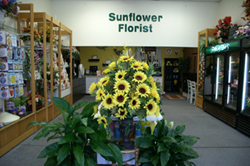 We choose only the freshest, highest quality flowers and our shop has a professional and caring staff to serve all your floral needs. Your gift will arrive beautifully presented and personalized with your message.
Washington DC (PRWEB) March 24, 2014
Sunflower Florist of Virginia, LLC released a new video describing its business and best industry practices recently. The video is meant to describe the business and industry best practices for Florist Alexandria VA and Florists in Alexandria VA.
Sunflower Florist of Virginia, LLC, is the leading full-service florist in Alexandria, VA. Sunflower Florist is committed to providing exquisite, high-quality floral arrangements and other gift items perfect for any occasion. All of their floral products are made with the freshest and highest quality flowers, and their staff of friendly professionals will create, personalize, and deliver your floral products with the utmost care.
Sunflower Florist of Virginia, LLC offers you professional service, select products and artistic floral presentations. Enjoy the convenience of ordering from their online catalog 24 hours a day.
At Sunflower Florist of Virginia, they value long-term customer relationships and customer satisfaction. Their commitment to quality and customer service is incomparable, and their professional, courteous staff will strive to exceed the highest expectations. Sunflower Florist of Virginia offers a 100% Satisfaction Guarantee on all of their products and services and make client satisfaction their number one priority.
Give Sunflower Florist of Virginia, LLC a call now at phone number (703) 768-4594 or visit them at their website at http://www.sun-florist.com.