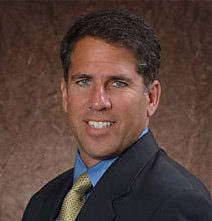 Conshohocken, PA (PRWEB) March 25, 2014
On Wednesday, March 12, 2014, Pogust Braslow & Millrood secured an important victory for plaintiff's' attorneys handling wage and hour cases or any kind of class action cases, announced Harris Pogust, founding partner of the Philadelphia firm representing the plaintiffs.
In Clark v. Bally's Park Place, Civil Action No. 10-6725 in the United States District Court for the District of New Jersey, U.S. District Judge Joseph Rodriguez certified, under Fed. R. Civ. P. 23, a class of employees who work at Bally's Casino in Atlantic City as dealers in the Table Games Department.
As the March 12 Opinion summarizes, the 668 dealers allege that Bally's Casino required them to attend pre-shift meetings (known as "Buzz Sessions") but did not pay them for this time, in violation of New Jersey's Wage and Hour Law.
Defendants' position, as stated by Judge Rodriguez, was that attendance at the Buzz Sessions was not mandatory and that a class action should not be certified because the plaintiffs' individual circumstances were not sufficiently similar.
The arguments of Plaintiffs' counsel, led by partner Andrew J. Sciolla, were persuasive, the Judge finding "that class certification is a superior method of adjudicating the claims pursuant to Fed. R. Civ. P. (b)."
"Significant obstacles to class certification were spawned by the Supreme Court's opinion in Comcast v. Behrend, 133 S. Ct. 1426 (2013), an antitrust action where the damage calculations were complex" said Pogust, "but we believe the ruling in the Bally's case could help other cases in which the alleged damages for each individual class member would be relatively small compared to the cost of bringing a case and where employees may fear termination or retaliation for lodging an individual claim."
The case will now proceed as a class action on behalf of all 668 dealers within the Table Games Department at Bally's Atlantic City, Bally's Park Place, and the Showboat Atlantic City Hotel and Casino.
ABOUT PBM:
Pogust Braslow & Millrood is a plaintiff's law firm near Philadelphia, Pennsylvania, focusing on employment claims, consumer class actions, malpractice and other forms of personal injury. They may be reached at 1-888-348-6787.