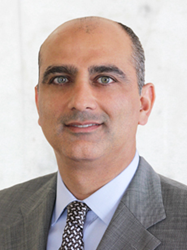 We see this condition quite often in baseball, especially among pitchers.
Beverly Hills, CA (PRWEB) March 25, 2014
Ali Mahtabifard, MD, a thoracic surgeon at West Coast Associates for Minimally Invasive Thoracic Surgery spoke recently about why thoracic outlet syndrome is such a common occurrence among major league baseball players, such as Texas Rangers pitcher Nate Adcock.
"We see this condition quite often in baseball, especially among pitchers," said Dr. Mahtabifard. "This is because the repetitive stress of raising the arm above the head often puts excessive pressure on the neurovascular bundle that passes through the chest."
Thoracic outlet syndrome refers to a condition that comes from pressure on the nerves or blood vessels where they pass between the collarbone and the first rib. The causes of this condition range from disease to deformity. In the case of baseball players it is typically due a repetitive stress injury. Common symptoms of thoracic outlet syndrome include aching, numbness, swelling, redness, or discoloration.
"Because pitchers in particular throw with such a repetitive and stressful motion, they are even more susceptible to thoracic outlet syndrome than other athletes," said Dr. Mahtabifard.
Nate Adcock isn't the only pitcher to undergo thoracic outlet surgery in recent years. Los Angeles Dodgers right-hander Josh Beckett is just coming back from a thoracic outlet surgery that kept him out of much of the 2013 season. New York Mets pitcher Shaun Marcum, Philadelphia Phillies relief pitcher Mike Adams, and Chris Carpenter of the St. Louis Cardinals have all suffered from the same condition.
"Treatment for thoracic outlet syndrome is a minimally invasive, video-assisted thoracoscopic surgery," said Dr. Mahtabifard. "Also known as a first rib resection, this procedure removes the first rib in order to relieve compression on the blood vessels and nerves in the chest."
Ali Mahtabifard, MD, is double board-certified in general and cardiothoracic surgery with extensive training in comprehensive management and advanced surgical care of thoracic conditions and malignancies. His research has been published in numerous peer-reviewed journals, including the Journal of Thoracic and Cardiovascular Surgery, Journal of Immunotherapy, Clinical Cancer Research, Molecular Therapy, and has presented at the American Association for Thoracic Surgery.
If you are interested in learning more about Dr. Mahtabifard or if you would like to make an appointment, please visit his website Thoracic Surgeon Los Angeles or call his Los Angeles office at (310) 776-6905.