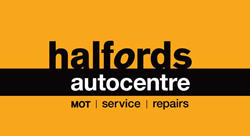 Knowledge is power, so drivers need to understand whether a repair is likely to result in many more miles of happy motoring or they are potentially throwing good money after bad.
(PRWEB UK) 24 March 2014
Drivers of older cars are prepared to pay more for essential car servicing than the owners of flash new cars, according to fresh research from Halfords Autocentres.
More than two thirds (66%) of motorists whose cars are worth less than £1,000 are prepared to spend over a tenth of the car's value on maintenance to ensure it remains roadworthy.
However, just 20% of drivers with cars worth over £10,000 are willing to spend the same relative amount on car servicing.
Rory Carlin from Halfords Autocentres explains: "Whether you're the owner of a Maserati or a Mini, cutting back on car maintenance is a false economy. However, our research shows that the drivers of less valuable cars are more willing to act upon faults as they arise.
"They are less able to afford large unforeseen bills that could effectively put the vehicle beyond economic repair, but are just as dependent on their car as more affluent drivers, so guard against them by keeping on top of car repairs."
The findings are from Halfords Autocentres' 'Friend of the Motorist Study' - a biennial look into driver behaviour - and coincide with the single busiest month of the year for MOT testing. Almost 2.7 million vehicles (28% more than the annual average) will be examined by garages during March - of which the Vehicle & Operator Services Agency (VOSA) predict over 1 million will fail.
Maria McCarthy, author of The Girls' Car Handbook, said it's important that drivers are careful with their cash when it comes to MOT and car servicing costs:
"The annual MOT test can be an anxious time – like waiting for exam results or watching your child go off on a school trip.
"Expensive work can mean a difficult choice needs to be made – especially if money is tight and there isn't enough set aside to buy a new car. But taking advice from an experienced mechanic who's familiar with your car will help.
"Knowledge is power, so drivers need to understand whether a repair is likely to result in many more miles of happy motoring or they are potentially throwing good money after bad."
To read or download Halfords Autocentres Friend of the Motorists Study in full, visit: http://www.halfordsautocentres.com/friend-of-the-motorist.
To find out more about Maria McCarthy, visit: http://mariamccarthy.co.uk/.
ENDS
Media Contacts:
Stuart Humphreys, Automotive PR Manager - T: 01527 513410, M: 07738 751930
E: stuart.humphreys(at)halfords(dot)co.uk
James Dale, PR Co-ordinator - T: 01527 513315
E: james.dale(at)halfords(dot)co.uk
Notes to Editors:
Friend of the Motorist research based on 2,037 respondents to a survey conducted by Your Say Pays during February 2014.
About Halfords Autocentres
As a leading independent MOT, car service, repair and tyre garage network, Halfords Autocentres carries out 400,000 MOTs a year. It employs highly trained ATA accredited technicians who use the latest in vehicle diagnostic equipment at over 300 UK sites to deliver dealership quality work at affordable prices.
Being independent experts means that we are able to service, repair and maintain any make or model of car in line with the manufacturer's standards, whilst offering a local price match promise and peace of mind in the form of a minimum guarantee of 12 months or 12,000 miles on work carried out. (See website for terms and conditions).
The Halfords Autocentres name may be a recent addition to the Halfords Group, but our heritage spans more than three decades and we serve over 750,000 customers every year - with over 9 out of 10 of them being happy to recommend us to their friends.