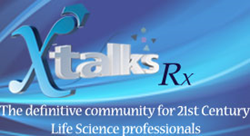 Toronto, Canada (PRWEB) March 24, 2014
Mobile medical applications are revolutionizing the life science industry because they provide users with meaningful data and powerful computational abilities from a convenient handheld device. Moreover, mobile innovators are developing mobile medical applications to leverage the integrated sensors offered by mobile platforms. The combination of these features has truly whet the appetite of healthcare providers, hoping to improve & facilitate the delivery of patient care.
The user interface, or UI, of a device is the look and feel of the on-screen menu system and is a key factor in the success of all mobile medical applications. When designing mobile device interfaces, several important concepts must be mastered. One of the most important is "context". Integrating context in a mobile medical application involves taking account of the environment in which an application is used, the target users and the manner of information input.
In this webinar, Dr. Frederic Ehrler will discuss common UI issues, challenges in implementing mobile medical application interfaces, understanding the device-user interface and issues concerning human factors of device use.
Dr. Ehrler's findings are synthesized under concise guidelines to help stakeholders to take appropriate decision in the development of mobile medical application interfaces.
A live Q&A with the audience will follow the presentation.
For more information about this event or to register, visit: Mobile Medical Applications - Optimizing the User Interface on a Mobile Device.
Xtalks, powered by Honeycomb Worldwide Inc., is a leading provider of educational webinars to the global Life Sciences community. Every year thousands of industry practitioners (from pharmaceutical & biotech companies, private & academic research institutions, healthcare centers, etc.) turn to Xtalks for access to quality content. Xtalks helps Life Science professionals stay current with industry developments, trends and regulations. Xtalks webinars also provide perspectives on key issues from top industry thought leaders and service providers.
To learn more about Xtalks visit http://xtalks.com
For information about hosting a webinar visit http://xtalks.com/sponsorship.ashx
Contact:
Zayeeta Dasgupta, M.Sc in Life Science and Business Management
Tel: +1 (416) 977-6555 ext. 260
Email: zayeeta(at)xtalks(dot).com