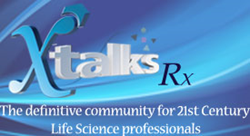 Toronto, Canada (PRWEB) March 25, 2014
Antibody optimization has gone beyond achieving elevated protein titers and now focuses on understanding biologic and process variables that define protein quality. The integration of a holistic approach to biotherapeutic manufacturing incorporates a number of applied disciplines such as biology, engineering, process control, signal processing, and modeling in order to reduce the "black box" model of cell based protein production to an operational design space.
Bend Research is focusing on the development of an emerging process-development methodology that is based on applying novel and existing cell state monitoring technologies to existing bioreactor processes, coupled with applied mathematics, data-integration techniques and an understanding of biologic processes. This methodology offers an improved way to tune and manage cell metabolic and protein production processes through real time data integration technologies in order to optimize bioreactor processes.
The presenters, Jeff Breit, Director at Bend Research, part of Capsugel Dosage Form Solutions, and Brandon Downey, Technical Group Leader at Bend Research, will introduce an emerging process-development methodology that is based on applying novel and existing bioreactor monitoring technologies to existing bioreactor processes, coupled with applied mathematics and data-integration techniques across disciplines. This methodology offers an improved way to turn large raw data sets into useful guidance for process development and guidance. This methodology enables better use of existing data, as well as strategies to generate more frequent and higher-quality data sets to meet the dynamic nutrient requirements of cell cultures. The robust production of therapeutic proteins for innovator proteins as well as biosimilars is dependent on next generation technologies that capitalize on a combinatorial approach to data integration that leads to bioreactor control strategies. Only through the application of complementing scientific fields can next level control strategies be defined and implemented. Examples will be shown, including a case study of a user interface linking on-line data with applied-mathematics techniques to increase process understanding at the cellular level under different growth conditions. Also, they will share a case study of statistical modeling techniques being used to predict and forecast cell culture productivity in a bioreactor.
For more information on this webinar or to register, visit: A Multi-Disciplinary Approach to Optimize and Redefine Bioreactor Operations.
About Capsugel Dosage Form Solutions
Capsugel is a global leader in delivering high-quality, innovative dosage forms and solutions to its customers in the health care industry. The company's Hard Capsule business unit offers customers the broadest portfolio of gelatin, vegetarian and other specialized capsule technologies. Capsugel's Dosage Form Solutions (DFS) business unit solves customers' most pressing product development challenges, including bioavailability enhancement, modified release, abuse deterrence, biotherapeutic processing, and inhalation formulation. Capsugel DFS accelerates and improves product development through an array of proprietary technologies including lipids and liquids, spray-dried dispersions, hot-melt extrusions, and through specialized manufacturing including FDA/MHRA-accredited finished dosage sites that can handle highly potent, controlled substance, hormonal and oncology compounds. Headquartered in Morristown, N.J., Capsugel serves more than 4,000 customers in more than 100 countries. For additional information, visit http://www.capsugel.com.
Xtalks, powered by Honeycomb Worldwide Inc., is a leading provider of educational webinars to the global Life Sciences community. Every year thousands of industry practitioners (from pharmaceutical & biotech companies, private & academic research institutions, healthcare centers, etc.) turn to Xtalks for access to quality content. Xtalks helps Life Science professionals stay current with industry developments, trends and regulations. Xtalks webinars also provide perspectives on key issues from top industry thought leaders and service providers.
To learn more about Xtalks visit http://xtalks.com.
For information about hosting a webinar visit http://xtalks.com/sponsorship.ashx.
Contact:
Michelle Tran
Tel: +1 (416) 977-6555 ext 224
Email: mtran(at)xtalks(dot).com