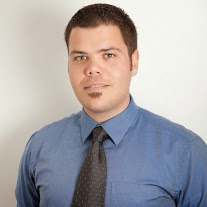 I have a true passion for what I do.
Provo, Utah (PRWEB) March 25, 2014
Orchard Park Post-Acute Rehab has long been known for providing superior care. Ranked "five stars" by Medicare and recently awarded the "Best Nursing Home" designation by US News and World Report, Orchard Park is consistently looking for new opportunities to serve patients and residents in meaningful ways. In a bold move, Orchard Park has implemented a new in-house rehab therapy program, directed by Dr. Jeremy Osmond, with three prominent local physicians serving as directors: Dr. Ronald Asay as director of the ACHIEVE cardiac wellness program; Dr. David Hilmo as director of the INSPIRE stroke and neurological wellness program; and Dr. Adam Bergeson as director of the OPTIMISE orthopedic rehab program.
Dr. Osmond received his Doctorate of Physical Therapy from the University Utah and has become known for his exceptional care, professionalism, leadership, and bedside manners. His well-rounded background in orthopedic physical therapy, neurological rehab, wound care, and in-home health care has made him an ideal candidate for the position. Under the direction of Dr. Asay, Dr. Osmond provides cardiac wellness therapy services to meet the needs of patients with a variety of cardiac diagnoses, such as coronary artery disease, congestive heart failure, post-cardiothoracic surgery, post-cardiac stent, post-myocardial infarction, and post-ablation. Under the direction of Dr. Hilmo, Dr. Osmond provides therapy to improve stroke outcomes. Under the direction of Dr. Bergeson, Dr. Osmond utilizes a trans-disciplinary orthopedic care model designed to decrease post-operative recovery time and elevate the overall level of care through precisely coordinated treatment plans.
Dr. Osmond is thrilled about working with Orchard Park because of its quality of care and home-like environment. "I have a true passion for what I do," he states. "I see rehab as the up side of the medical field. It's fulfilling when you can witness progress and help a patient reach his or her maximum potential. I am excited to work with an organization that has the same dedication to providing patients with superior care that I do. Orchard Park continues to set the standard for skilled nursing with its enhanced programs, and I'm glad to be able to work with such distinguished physicians to implement them."
For more information about Orchard Park Post-Acute Rehab or its programs, please visit orchardparkrehab.com or contact Orchard Park's administrator, Chris Andrew, at 801-224-0921 or candrew(at)orchardparkrehab(dot)com.
About Orchard Park
At Orchard Park Post-Acute Rehab, caring is our main concern. We believe the most effective way to provide compassionate care is to maintain high medical integrity, build a team spirit among staff, and provide friendly, beautiful surroundings for our patients and their visitors. Although most transitions can be challenging, we strive to facilitate that process with an environment where our patients and guests feel informed and comfortable.
Our team of qualified professionals helps patients recover from surgery, injury, or serious illness. They understand the importance of creating a comfortable and nurturing atmosphere, whether our patients are here for short-term treatment or long-term care. To find out more, please visit http://www.orchardparkrehab.com.
About North American Health Care
Our goal at North American Health Care, Inc. is to assist our client-serviced facilities in providing five-star patient services for every person served. This is a serious and monumental undertaking--one we enjoy the challenge of accomplishing. Our client-serviced facilities' ratings reflect the organization's commitment to excellence in patient care, which includes the desire to provide every aging individual serviced a dignified experience.