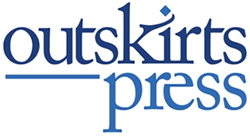 Husband-and-wife writing team Nash Black debuts on Pinterest with a page full of juicy fiction from ghost tales and mystery to riveting historical fiction.
Denver, CO (PRWEB) March 21, 2014
Outskirts Press announces the addition of husband-and-wife writing team Nash Black to Pinterest with the prolific authors' own page. The dedicated Pinterest page highlights Nash Black's six eclectic books that run the gamut from mystery/detective fiction to a non-fiction book on writing as a small business venture.
Nash Black is the collective pen name of the husband-and-wife writing partnership of Ford Nashett and his wife, Irene Black. After retirement, the couple tucked away their fishing tackle and golf clubs and launched into their second full-fledged careers as fiction and non-fiction authors. The collaboration has yielded a half-dozen books ranging from thrilling fiction novels to a non-fiction tome with valuable insight for other writers looking to make money in the business: Cards of Death, Prelude of Death, Sandprints of Death, Haints, Qualifying Laps and Writing as a Small Business.
Authors are increasingly turning to Pinterest in order to market their books to readers who are quickly learning the social media site is a rich resource for discovering new authors and books by favorite authors. Book cover art, along with a summary of the story line of each book, provide a quick overview of each author's specialty. Visitors to Nash Black's Pinterest page will learn about the authors and view covers and summaries for each of their books. Fans of the authors' work can pin books that interest them to their own Pinterest page for later purchase or sharing with friends. By following Nash Black, readers can also receive notice when new books by this writing team are released.
The books of Nash Black can be ordered by retailers or wholesalers for the maximum trade discount price set by the author in quantities of 10 or more from the Outskirts Press Direct bookstore at http://www.OutskirtsPress.com/bookstore. The books are available worldwide on book retailer websites such as Amazon and Barnes & Noble and are being aggressively promoted with a focus on categories such as fiction, suspense, ghost, historical, mystery/detective and business/economics.
For more information about Nash Black's exciting works of fiction, visit the authors' Pinterest page at http://www.pinterest.com/outskirtspress/nash-black-prolific-author/.
About the Author: Nash Black is a pseudonym for the husband and wife team of Ford Nashett and Irene Black. When they retired to their lakeside home, they placed their fishing tackle and golf clubs in the garage and set about writing Brewster County stories. More information about the authors and their works is available at the authors' website, NashBlack.com or on Twitter @Pennhand.
About Outskirts Press, Inc.: Outskirts Press offers full-service, custom self-publishing and book marketing services for authors seeking a cost-effective, fast, and flexible way to publish and distribute their books worldwide while retaining all their rights and full creative control. Available for authors globally at http://www.outskirtspress.com and located on the outskirts of Denver, Colorado, Outskirts Press, Inc. represents the future of book publishing, today.