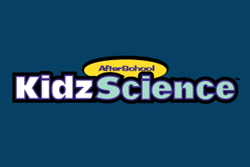 Denver, CO (PRWEB) April 11, 2014
A nonprofit educational publisher announces programs that may be a welcome Summer School addition for public and private organizations in Colorado and Wyoming. KidzScience, KidzMath, and KidzLit are programs from Developmental Studies Center that are quickly gaining recognition in both States as they are academically enriching and activity based learning.
DSC's "After School" programs, focused in the areas of reading, math and science, come complete with handouts, reading materials and video teaching guides. According to DSC representative Scott Callender, "These programs are designed around activity based learning and serve as a natural complement to not only After School but Summer Schools programs as well. Really, any organization devoted to children's education and development should be interested as each one not only imparts learning but is hugely engaging and fun for kids. Perhaps the one of the best parts of each program is its ease of use by the instructor. Any Group Leader or Teacher can pick up a kit and start using it as the curriculum and activities are already there on an easy to follow set of instruction cards."
The educational publisher describes KidzLit as a means of inspiring a passion for reading and developing literacy skills, while also promoting such good citizenship basics as mutual respect, helpfulness, fairness and personal responsibility. The KidzLit program includes a substantial library of short books for K-8 readers, as well as what the organization refers to as a Leader's Guide, which acts as a kind of lesson plan. Mr. Callender explains that the designation "Leaders" refers to the fact that the adults who lead the students through the lessons do so more as facilitators and guides than through the traditional role of teacher.
The KidzMath package, designed for use by grades K-2 and 3-6 students in out-of-school settings, approaches mathematical subjects with stories and games that are integrated with aspects of literature through a series of math-themes books and guides. The KidzScience package, designed for grades 3-5, includes green science, life science, physical science, and forensic science kits.
Mr. Callender states, "the KidzScience products are really great and were developed in association with the Lawrence School of Science at the University of California Berkeley. What really gets the students going is the hands on element. Each Science kit is based around experimentation, discovery, and creative solutions and lets the kids get their hands dirty so to speak. Experimenting and learning about sand from different beaches around the world to going outside and collecting bugs, kids absolutely love it. Best of all, they are learning something that they might not normally be exposed to in a classroom setting."
While Developmental Studies Center states that these After School programs were formulated to parallel traditional school learning and even support the Common Core curriculum, the company urges other Wyoming and Colorado organizations to make use of them as well. Boys and Girls Clubs of America, YMCA's, even local recreation centers that have Summer or After School programs.
Stated by Mr. Callender, "Any organization that has a group of kids together in a structured or unstructured setting, be it at your neighborhood church or even local library can benefit from these kits. Really any group dedicated to helping kids grow and flourish can benefit. So far, these kits have really taken off in Wyoming and Colorado with organizations such as the Wyoming After School Alliance and a number of school districts in Colorado using them."
Educational institutions and other organizations can learn more about the DSC AfterSchool program at its website, devstu.org/after-school-home. The KidzLit, KidzMath and KidzScience products are available through the company website online store, and samples are available upon request. The company encourages institutions to call the company offices at (510) 533-0213 or send an email to info (at) devstu (dot) org with any questions they may have.
The Development Studies Center, a non-profit organization founded in 1980, describes itself as a producer and provider of programs to help educators cultivate students academically, intellectually, emotionally and as members of a community.