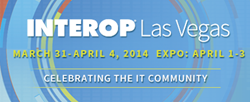 Houston, Texas (PRWEB) March 24, 2014
ServerMonkey, a top seller of new and refurbished servers, IT, and networking equipment will be exhibiting at the 2014 Interop Conference in Las Vegas.
Interop brings thousands of technology professionals together to network and explore the latest technology essentials and business practices. "Interop gives you the opportunity for social interaction with present and future clients," said Andrew Madrigal, HP Commodity Manager and International Sales Consultant. "It really helps to foster working business relationships."
ServerMonkey is dedicated to providing individuals and businesses cost friendly networking solutions that fit their business and budget needs with major brands like HP, Dell, IBM, Sun and Cisco. "Exhibiting at Interop allows ServerMonkey a chance to gain more market share and exposure," said Matt Turrin, Asset Services Account Manager.
ServerMonkey representatives will also be available on the Expo Floor to discuss IT Asset Disposition and the Buy Back Program. "This conference opens the door to discussing the cost benefits of buying end-of-life IT equipment from potential clients," said Paul Palazzolo, Asset Services Account Manager.
ServerMonkey will be exhibiting at booth 514, April 1st – April 3rd.
About ServerMonkey - Located in Houston, TX, ServerMonkey (http://www.servermonkey.com) buys and sells new and refurbished servers and networking equipment. With a blend of low prices, high quality, and exceptional service, ServerMonkey offers a unique opportunity for corporate IT groups to economize without compromising.
ServerMonkey also partners with large enterprise to sustainably handle decommissioned IT equipment. Reusing or recycling equipment is the environmentally conscious choice, and should be an integral part of any company's green initiative. An e-Stewards Enterprise and an 'A+' rated Better Business Bureau accredited company, ServerMonkey provides end to end solutions for asset disposition.
###
Contact:
Margo Evans
Marketing Manager
+1 713.430.2182
marketing(at)servermonkey(dot)com