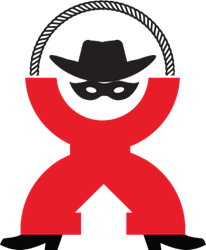 Don't Put Your Loan In Danger, Call The Loan Arranger
Denver, CO (PRWEB) March 24, 2014
Denver Mortgage Company "The Home Loan Arranger", stresses the importance of planning ahead and getting pre-approved for a mortgage in Denver's extremely competitive real estate market.
According to the Denver Post, housing values in the Denver area have grown substantially over the past two years, and there was an extreme inventory shortage in 2013. While the shortage is not expected to be as intense in 2014, the housing market will remain highly competitive this year.
"The real estate phenomenon that is currently occurring in Denver has created a situation in which inventory is incredibly low, and houses have appreciated by double digit percentages. To that end, buyers must be ready to jump when they see a piece of property they want to purchase." - Jason M. Ruedy, The Home Loan Arranger
While all indications point to a seller's market this year - which puts homeowners wishing to sell in a very good position - there are plenty of buyers who are having a hard time finding homes to purchase in areas where they want to reside. A similar situation led to bidding wars in 2013 and may well lead to another seller's market for the duration of 2014.
"One of the most important issues with a seller's market is that it puts buyers in a position where they must be ready to act at a moment's notice. Having all of your ducks in a row is essential. You're never going to win a bidding war if you aren't pre-approved for a mortgage before making an offer on a house." - Jason M. Ruedy, The Home Loan Arranger
Because there is no indication that home prices are going to be lower in 2014 than they were in 2013, home prices might continue to inflate as the calendar moves towards summer - which is typically the most popular time of year for home buying and selling in the Denver area.
"The mortgage application process is different in 2014 than it was a few years ago. It used to be that individuals could sometimes be pre-approved for a mortgage with no proof of income and no credit check. Today, the process is more thorough. My office helps everyone, from first-time homebuyers to experienced buyers, get pre-approved for mortgages so they are in the best position possible when making an offer on a piece of property during a tight real estate market." - Jason M. Ruedy, "The Home Loan Arranger"
About The Home Loan Arranger:
Mr. Jason M. Ruedy, also known as The Home Loan Arranger, has 20+ years experience in the mortgage business. His company was built around the crucial principles of hard work, discipline, and determination. The Home Loan Arranger evaluates client applications quickly and efficiently and structures loans with the best possible terms. Mr. Ruedy is successful in achieving loan closings for clients while meeting their highest expectations. Jason M. Ruedy is ranked #2 in the state of Colorado by Scotsman Guide, which is the top leading resource for mortgage originators.
For media inquiries, please contact Mr. Jason M. Ruedy, "The Home Loan Arranger":
The Home Loan Arranger
512 Cook St #100
Denver, CO USA
Phone: (303) 862-4742
http://www.thehomeloanarranger.com/