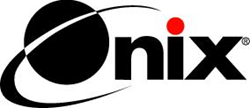 Onix's presence at CIOsynergy Toronto will provide event attendees with an additional layer of industry insights and thought leadership...Patrick Mason - Dir. of Comm. & Marketing | CIOsynergy
Hoffman Estates, Illinois (PRWEB) March 23, 2014
CIOsynergy, a provider of thought leading conferences, today announced that Onix will be a key sponsor at its event on March 27, 2014 at the Four Seasons hotel in Toronto.
Onix is a Google Premier Partner. The company sells, deploys, and supports Google Apps, Google Search and Google Maps products for enterprise and government customers across the US and Canada. In July 2013, Onix received a 2012 Total Cost of Ownership Supplier Award from Celestica. Celestica's awards program recognizes suppliers that support Celestica's TCOO strategy and demonstrate excellence in quality, delivery, technology, service, pricing and flexibility. Onix deployed Celestica's email users to Google Apps for Business in the 2nd half of 2012. In May 2013, Onix customer CBC/Radio Canada was the recipient of an OCTAS award for Collaborative or Interactive Web Environment in collaboration with Onix for the company's move to Google Apps. This prestigious award recognizes outstanding achievements in the IT industry in Quebec. Celestica and CBC are just two of Onix's many Canadian customers.
"We are thrilled to have Onix as a key sponsor of our CIOsynergy Toronto event. As a leading provider of Google's enterprise solutions, their presence will provide event attendees with an additional layer of industry insights and thought leadership," says Patrick Mason, Director of Communications and Marketing at CIOsynergy.
CIOsynergy Toronto is an exclusive opportunity for leading local CIOs and IT executives to network and brainstorm daily hurdles in an unparalleled learning environment under the umbrella of John Sculley. Mr. Sculley is one of America's best known business leaders, with one foot in the storied history of Apple technology and the other planted firmly in 21st century innovations that change the way the world does business. Few entrepreneurs have been as successful across so many fields as Sculley. His success stories include telecommunications, financial services, healthcare, high technology, internet Services, consumer marketing and IT supply chain. Who else better to keynote CIOsynergy in Toronto, as he explores innovation in the private sector as it renders lessons for a NEW technology driven government.
John Sculley was Pepsi-Cola Co.'s youngest CEO leading the firm through its high growth years with hugely successful experience marketing innovations "Pepsi Generation" and "Pepsi Challenge" to become the largest selling consumer packaged goods in America. In 1982 Steve Jobs was building the first Macintosh computer and Steve believed the gutter of computing would be shaped by ease-of-use and he recruited John Sculley to Apple as CEO to teach Apple how to do big brand experience marketing. The Macintosh introductory TV commercial at the 1984 Super Bowl became the most famous advertising campaign of all time. Since leaving Apple, John and his Sculley Brothers Family Office has helped many high technology serial entrepreneurs build some of the most disruptively innovative technology enabled firms. These include MetroPCS, HotWire, NFO Research, Intralinks, and Credit Trade. Currently John is mentor and investor in mobility and Big Data analytics, consumerization of healthcare, data base marketing, IT supply chain, and emerging financial services.
At CIOsynergy Toronto, a panel of leading CIOs moderated by Scott Shuster, will share and explore how CIOs can be successful in their role. Mr. Shuster has led virtually every Business Week CEO, CFO, and CIO conference held since the founding of the magazine's events group more than 100 of the world's most prominent gathering of large company leaders and senior executives.
Open to Fortune 500's and mid-market enterprise, CIOsynergy's events gathers senior executives from the office of the CIO, including Directors, VPs, Chief Architects, CTOs and CIOs.
For more information about or to participate in CIOsynergy Toronto, visit: http://CIOToronto.com, or contact Araceli Delgado, Project Coordinator at aracelid(at)ciosynergy(dot)com or 1.847.278.2213 ext. 899.
About CIOsynergy
CIOsynergy provides a platform that brings together the thought leaders of IT through events that incorporate face-to-face meeting opportunities, panel discussions, think tanks and keynotes, and C-suite networking programs.
Previous events have attracted C-suite leaders from companies such as Wal-Mart, Salesforce, Home Depot, Bank of America, Forbes Media, Wells Fargo, Shell, Allstate, State Farm, Career Education Corp, Pepsi, Sara Lee, Kraft, BP, Loyola University, Kaiser Permanente, Mayo Clinic, and Walgreens.
The company operations nationwide and has previously partnered with sponsors such as IBM, 3com, VMware, Unisys, Hitachi, Oracle, SunGard, Dell, Google, Amazon, and HTC among 100's more.
About Onix Networking
Onix Networking is a leading provider of information technology solutions and services to a broad range of government and corporate customers. Onix partners with IT industry leaders and offers extensive expertise in the design and implementation of end-to-end comprehensive solutions, including cloud computing, search, geospatial, storage and others. Onix Networking Corp. is headquartered in Lakewood, OH. For more information, visit http://www.onixnet.com.