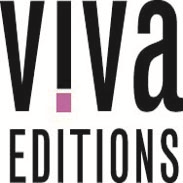 (PRWEB) March 24, 2014
People are looking for new ways to experience and "read" books. Once only created for the reading-impaired, audiobooks have now become extremely popular with commuters and people who don't have time to sit down and read. Viva Editions is proud to announce the release of several of our bestselling print books as audiobooks.
Help! My Baby Came Without Instructions
By Blythe Lipman, Narrated by Annalyn Hostert
Bringing home baby can be one of the scariest days in a new parent's life. A truly helpful how-to, Blythe Lipman's guide to caring for babies is the perfect resource for first-time parents who wish their new baby came with an instruction manual.
Change You Life: A Little Book of Big Ideas
By Allen Klein, Narrated by Marlin May
Allen Klein, master of the right quote at the right moment, has gathered his favorite, most inspiring words of wisdom into this treasury of moving and meaningful sayings from around the world that incite readers to live life to the fullest.
Get What You Want: The Art of Making and Manifesting Your Intentions
By Tony Burroughs, Narrated by Rick Baverstock
The tenet of Get What You Want is simple, powerful and profound: "That which you are reaching toward is also reaching out toward you." And, for the first time, Tony has gathered many of the key teachings of "The Information" into one book.
The Fatigue Prescription: Four Steps to Renewing Your Energy, Health, and Life
By Dr. Linda Hawes Clever, Narrated by Traci Odom
Our lives demand too much of us: When everything is a priority, this can make us sick and tired. Dr. Clever discovered the personal cost of this lifestyle and has since devoted herself to helping people renew themselves and regain balance in life.
What Are You Waiting For?: Learn How to Rise to the Occasion of Your Life
By Kristen Moeller, Narrated by Jenifer Krist
Through the sharing of authentic personal stories and profound life lessons, Kristen Moeller explores our pervasive human tendency to wait for life and to look outside ourselves for answers.