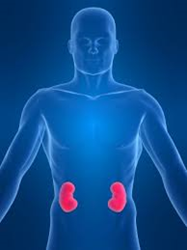 the relevant information illustrates that people continue to file Pradaxa lawsuits
San Diego, CA (PRWEB) March 21, 2014
AttorneyOne.com, a recognized authority on law, updated the website recently and now, can actively provide an expert opinion in view of the recent news on Pradaxa Lawsuits.
A new lawsuit was filed on March 19, by a widow in Pennsylvania Eastern District Court (case no. 2:2014cv01627) alleging that her husband died from renal failure and intracerebral hemorrhage caused by Pradaxa. Pradaxa, manufactured by Boehringer Ingelheim Pharmaceuticals, is a new oral anticoagulant mainly used as a blood thinner for patients who are at risk for stroke or atrial fibrillation. In the lawsuit, the plaintiff claims that her husband suffered a bilateral cerebellar and left frontal subarachnoid and intraparenchymal hemorrhage and died.
According to a Court Order filed in March 13, new sanctions were imposed on Boehringer Ingelheim for Pradaxa Multidistrict Litigation discovery abuses (MDL No. 2385, U.S. District Court, Southern District of Illinois). Boehringer Ingelheim is ordered to pay expenses related to renting offices in Amsterdam for the plaintiffs' attorneys who will travel to Europe during the deposition phase.
Taking into consideration the latest developments, AttorneyOne.com updated the website and, now, can actively provide an expert opinion including how to get in contact with legal counsel easily and inexpensively in cases of severe complications, allegedly from Pradaxa. Sean Burke, director of Media Relations at AttorneyOne.com, adds that the relevant information illustrates that people continue to file Pradaxa lawsuits. "For that reason", he continues, "our focus should squarely fall on getting the word out and assisting people in finding the right legal assistance."
As Reuters reported on February 19, the process of hearing cases on Pradaxa lawsuits is scheduled to start in August. As mentioned in the article "Boehringer is facing more than 2,000 lawsuits in the United States over claims that the blockbuster drug, the first in a new class of stroke prevention pills, caused severe and fatal bleeding."
AttorneyOne.com has further information on Pradaxa lawsuits including how to get in contact with legal counsel.
Headquartered in San Diego, CA Attorney One was founded in 2004 and is not a law firm. They offer a nationwide legal service which helps consumers find the best representation for their legal needs. You can learn more about Attorney One at our website http://www.attorneyone.com. You can also find us on Facebook at http://www.facebook.com/AttorneyOne. Checkout earlier news from us at http://www.prweb.com/releases/2014/03/prweb11690525.htm