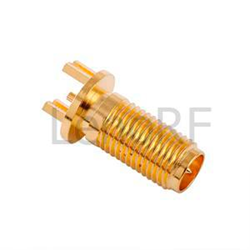 (PRWEB) March 22, 2014
Recently, LenoRF, China's famous electrical equipment factory, has recently unveiled its collection of SMA Reverse Polarity products (including SMA Reverse Polarity Connectors, SMA Reverse Polarity Adapters and many others). All these useful items are now offered at wholesale prices, up to 30% off. The development manager for the company says that the promotion will last until April 8.
Worldwide clients can now find these brand new SMA Reverse Polarity products at the company's website. In addition to the Reverse Polarity items, site visitors can also access many other practical products (like RF connectors, mini baluns and quarterwave surge protectors), all of which provide excellent performances. Besides the low rates, distributors can also have the opportunity to get discount codes, which make the deals at its website much more economical.
The online service team of the company is both knowledgeable and friendly. All its members are ready to help. All the related questions will be answered in a quick and efficient way.
"We are excited to launch the special offer. We have promised to offer top quality products only. All our cheap SMA Reverse Polarity items are carefully manufactured by top experts, and they can be widely used in a lot of different fields," the development manager says.
About LenoRF
LenoRF is a famous global manufacturer of coaxial connectors and cable assemblies. The company has been specializing in the industry for several years and it insists on providing effective turnkey solutions for radio frequency system. Its customers include worldwide OEMs, distributors and system integrators from various fields like broadcast, land-mobile, wireless communications, microwave market sectors and so on.
For more information, readers can visit http://www.coaxial-connector.com/product/sma-jack-reverse-polarity-edge-mount-for-pcb/.