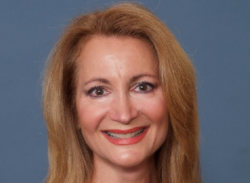 Learn How to Be Psychic
Delray Beach, FL (PRWEB) March 24, 2014
Spirit Medium Laura has authored four complete psychic development video courses. Each course focuses on a different aspect of spiritual development including intuition for abundance, channeling spirit guides, psychic seeing and mediumship.
Laura states, "I am very excited about sharing this esoteric knowledge with those motivated to learn at a rate very affordable for the masses."
Spirit Medium Laura educates the public in other ways as well. One of the ways is her twice weekly Live, Real and Raw evidential readings on The Virtual Seance radio show.
These shows educate the masses about ethical evidential mediumship and psychic work. "An educated consumer is my best client," exclaims Spirit Medium Laura
About Spirit Medium Laura
Laura Mendelsohn, talking to spirit for over 30 years, has written 5 e-books, been highlighted in the media, filmed for TV and is host of The Virtual Seance, an Internet Radio & TV Show, providing LIVE, REAL & RAW Spirit Connections and Education.
For more information:
Contact: Laura Mendelsohn
Phone: (954) 465-7338
Web: http://www.SpiritMediumLaura.com