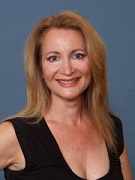 Mother's Day Spirit Gallery & Book Signing
Delray Beach, FL (PRWEB) March 24, 2014
Spirit Medium Laura is featured in the newly released, "100 Top Psychics & Astrologers In America," 2014 book, by Paulette Cooper. In honor of this book's publishing, she will be doing an Otherside Spirit Gallery on May 11, 2014, 1-4pm, Delray Beach, FL just in time for Mother's Day.
Nine lucky attendees will receive a personally signed copy of the book by Spirit Medium Laura.
This event will be co-hosted with Brenda Elizabeth, Certified Yoga Nidra Meditation facilitator. Brenda will be leading a special Meditation before the Spirit Gallery. As well, Brenda will be autographing and awarding nine copies of her newly published Meditation CD.
To register for this event simply go to the RSVP page here. There is a fee to attend.
About Spirit Medium Laura
Laura Mendelsohn, talking to spirit for over 30 years, has written 5 e-books, been highlighted in the media, filmed for TV and is host of The Virtual Seance, an Internet Radio & TV Show, providing LIVE, REAL & RAW Spirit Connections and Education.
For more information:
Contact: Laura Mendelsohn
Phone: (954) 465-7338
Web: http://www.SpiritMediumLaura.com