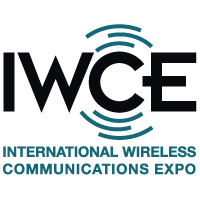 It's time to overcome technical, liability, cost and management hurdles and develop in-building communication solutions in order to save lives.
Las Vegas, NV (PRWEB) March 25, 2014
The Safer Buildings Coalition (SBC) has convened a prominent panel of experts to discuss "overcoming hurdles to ensure in-building communications" at IWCE 2014 being held this week in the Las Vegas Convention Center. SBC is a non-profit organization established to make buildings safer during emergencies for occupants and first responders through industry awareness, policy and deployment best-practice education aimed at improving indoor wireless communications capabilities.
The panel discussion, which is open to registered conference attendees and the media, will take place Thursday, March 27 at 3:30 p.m. in room S228 of the convention center. Ken Rehbehn, a principal analyst with the Yankee Group's Network Research team, will moderate the panel. He will be joined by panelists John Facella, senior VP and general manager of RCC Consultants, Robert LeGrande II, former CIO for Washington, DC and founder of The Digital Decision, LLC and Chief Alan Perdue, executive director of the Safer Buildings Coalition.
Rehbehn, a wireless network analyst, provides insight into mobile radio access network (RAN) and core network trends including HSPA, LTE, small cells, DAS, operator Wi-Fi and voice over LTE (VoLTE). In addition, with more than 40 years of experience in fire and rescue service, Rehbehn is an expert in public safety mobile broadband communications requirements and solutions.
"Think of the person that means the most to you and now imagine he or she is trapped in a building where there is an emergency situation," said SBC Executive Director Alan Perdue. "Unfortunately, there's a very real chance that building lacks adequate indoor wireless network infrastructure to allow them and other occupants to contact public safety responders or their family. Additionally, upon arrival, firefighters, paramedics and law enforcement officers may not be able to communicate effectively in all parts of the building, including stairwells."
According to a report published by the U.S. Fire Administration (USFA), an estimated 3,800 university housing fires occur each year in the U.S. The National Center for Victims of Crimes reports that millions of workers experience violence or the threat of violence in their workplace every year from crimes ranging from assault to robbery and homicide. The 2012 National Crime Victimization Survey by the Bureau of Justice Statistics reported that violent crime in the U.S. rose for the second year in a row – up 15 percent -- ending the nation's two-decade decline in crime.
"With violent crime and other emergencies on the rise, significant investment and attention are rightfully being given to the public safety broadband network to help make our communities safer," explained Perdue. "Unfortunately, a large percentage of those emergency incidents take place inside buildings such as schools, on university campuses, in shopping malls and other indoor facilities. This means a strong emphasis must include improving indoor communications to provide a safer environment for the public and first responders.
This panel discussion is important because wireless and public safety leaders must work together to create policy that addresses in building communications capabilities. It's time to overcome technical, liability, cost and management hurdles and develop solutions in order to save lives."
To learn more about SBC and how to become a member, please contact the organization at 888-600-1011, send an email to info(at)saferbuildings(dot)org or visit the SBC website at http://www.saferbuildings.org.
About Safer Buildings Coalition
The Safer Buildings Coalition (http://www.saferbuildings.org) is a non-profit organization that provides advocacy and education related to indoor communication issues, and brings awareness to solutions that will enhance indoor communications capabilities during emergencies for the general public and first responders. The shared vision among its members, which includes leading companies and organizations within the wireless and public-safety industries, is to create safer buildings that possess advanced indoor public safety communications systems. Follow SBC on LinkedIn and Twitter. For further information please email info(at)saferbuildings(dot)org or call 888-600-1011.
Media Contact:
Safer Buildings Coalition
Paul Lonnegren
Calysto Communications
(720) 470-7488
plonnegren(at)calysto(dot)com