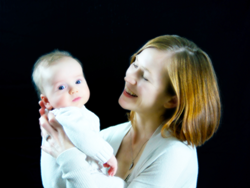 Northridge, CA (PRWEB) March 24, 2014
Highland Hall Waldorf School has announced a new holistic parenting support group in the San Fernando Valley. Parents are invited to join the group which is dedicated to exploring holistic approaches to meeting the challenges of parenting the very young child. This relaxing and nurturing six-week gathering supports parents by offering them a forum for discussion and sharing, and a knowledgeable resource for help bonding with and meeting the needs of their babies in a natural, simple, and organic way. Each week parents are invited to share their biggest parenting challenges in their RSVP via the MeetUp.com. These responses will form a jump-off point for the week's gathering. Parents are invited to attend with their babies nine months and younger.
The MeetUp will be moderated by early child development teacher, Tischia Bluske in a beautiful, cozy classroom in Highland Hall Waldorf School's early childhood center for one hour at 11:30, Tuesdays, April 1 and 8, and then April 22 – May 27. You may join the gathering for as many of the meetings as you like.
Tischia Bluske (Discussion Moderator) is an early childhood teacher who has been working with parents and young children privately and in Waldorf schools for over ten years, including mixed-age kindergartens, parent/child classes, and nap programs. In 2006, she graduated from the Waldorf Institute of Southern California (WISC) with an emphasis in early childhood. Tischia has also worked in the related field of alternative health as a dietary consultant and shiatsu therapist. Her main influences are Rudolph Steiner in Waldorf® Education as well as the more recent work of Magda Gerber in RIE®. She believes these philosophies hold the key to healthy development of all children. Tischia dedicates her time to supporting parents of today cope with the unique set of challenges in this fast-paced, media filled world. She brings her knowledge and heart together in her work with parents and young children, and currently leads a small home school nursery cooperative in Santa Clarita, CA. Tischia looks forward to sharing her insights with participants in the Holistic Parents of the San Fernando Valley MeetUp.
Some topics to consider for the six week MeetUp include:
Adapting to Parenting
Sleep issues for Baby & Parents
Feeding & nutrition
Physical and Mental Development
Health and Well Being
Breast Feeding Support
Infant Care
Diapering/Swaddling/Carrying
Daily Rhythm
Non Violent communication
Highland Hall Waldorf School, located in Northridge, CA, was founded in 1955, and is the oldest Waldorf school on the west coast. It provides Waldorf® Education from Pre-school through High School to families throughout the San Fernando Valley and the greater Los Angeles area. Its unique approach to learning successfully addresses the changing needs and capacities of children at each stage of development. Fully 98% of its high school graduates move on to renowned colleges and universities; 42% of Waldorf graduates pursue college majors in mathematics or science. Featuring a curriculum of academically challenging lessons infused with arts and hands-on learning, Highland Hall provides students with a solid academic foundation, the ability to think creatively, a sympathetic interest in the world, self-confidence, and an abiding moral purpose.
Highland Hall, a non-profit school, does not discriminate due to race, gender, national origin, disability, or other basis protected by law.