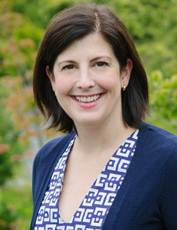 Having been a part of Razorfish in the Seattle office for so long, I already feel incredibly invested in the success and happiness of our staff and clients.
New York, NY (PRWEB) March 24, 2014
Razorfish, one of the world's fastest growing digital and technology agencies, today announced they have promoted Samantha Nyhan, 44, Diane Slater, 56 and Christopher McNally, 45, to Managing Directors, overseeing the Pacific Northwest, Chicago and New York regions, respectively. All three individuals have been with the agency for over a decade.
Nyhan, who is based in Seattle, has been with Razorfish for the past 14 years, most recently serving as Senior Vice President of Client Results, where she led client engagement and operations across Microsoft's various brands. In her new position as Managing Director of Pacific Northwest, Nyhan will manage the day-to-day operations of Razorfish's Seattle and Portland offices, which account for over 320 employees. She will report into Jennifer Friese, Razorfish's newly appointed West Region President, who was promoted into the role from Senior Vice President of the West.
During Slater's 13 years at Razorfish she has been responsible for leading cross-disciplinary teams to deliver digital solutions to the agency's clients. Over the course of her career, she has served clients including hotels.com, Marriott, Harrah's, Papa John's, Belk, Follett, CTU and Caterpillar. As Managing Director of Chicago, a role she has served interim since June of last year while continuing her position as Senior Vice President of Client Engagement, Slater will be responsible for overseeing the office's client work and its staff of 285. She will report into Shannon Denton, CEO of North America.
McNally has been with Razorfish's New York office for nearly 11 years and was promoted into his role from Senior Vice President of Client Engagement. With over 10 years of experience in the Automotive Industry, Chris has led the MBUSA account for the past two years and previously led Razorfish's relationship with Ford Motor Company. McNally will now oversee the office's client roster, support business development efforts, and lead its 375 employees. He will report into Patrick Frend, who formerly held the role of Managing Director of New York until promoted to President of the East Region in December 2013.
"As North American CEO, I know that electing strategic, dedicated leaders to drive our key growth regions in the US is crucial," said Denton. "I've had the opportunity to work closely with Samantha, Diane and Christopher over the course of my near-12 year tenure at Razorfish and have witnessed the depth of their relationships with some of our top clients. Their new positions will allow them to deliver business transformation across a broader scope of clientele, foster new digital engagements and influence the overall morale of the Razorfish community."
"Having been a part of Razorfish in the Seattle office for so long, I already feel incredibly invested in the success and happiness of our staff and clients," said Nyhan. "I'm excited to stretch beyond my role to focus on providing world-class digital marketing to our entire Northwest client portfolio."
"Serving as interim Managing Director of the Chicago office has allowed me to evaluate and assess what our employees, clients and partners need from the individual in this position," said Slater. "As I step into the role permanently, I feel ready and able to meet these expectations and aid in our ultimate growth and development."
"It's been a tremendous experience watching the New York office increase its client portfolio, outgrow multiple offices and establish the Razorfish brand in such a competitive market," said McNally. "I'm looking forward to playing a bigger role in our continued expansion."
Also promoted is Maya Hart, 38, to lead the Razorfish Public Relations (PR) team as VP, Global Communications Director, reporting into William Lidstone, chief marketing officer. Maya joined Razorfish's London office in 2012 as International Communications Director, responsible for markets outside the US. Her territorial responsibilities for globally aligned strategic PR and communications efforts now span Australia, Brazil, China, Germany, Hong Kong, India, Japan, Singapore, the United Kingdom and the United States.
Nyhan, Slater, McNally and Hart's promotions are effective immediately and they will continue to work out of the Razorfish offices where they were previously based.
About Razorfish
Motivated and inspired by what's next, Razorfish helps its clients navigate the unknown, drive change and transform business. One of the first pioneers of marketing in the digital age, Razorfish has a unique blend of technology, creativity and media at its core. The agency's world class capabilities in strategic consulting, experience design, brand building, technology platforms, data services, retail/commerce and media services enable transformational work for clients including Delta Air Lines, McDonald's, Mercedes-Benz USA, Microsoft, Nike China, Unilever and Uniqlo. Razorfish's team of 3000 experts spans 19 regions, including Australia, Brazil, China, Germany, Hong Kong, India, Japan, Singapore, the United Kingdom and the United States.
Razorfish is part of Publicis Groupe. For more information, visit Razorfish.com, like us on Facebook or follow us on Twitter.
Razorfish. Here for tomorrow.™